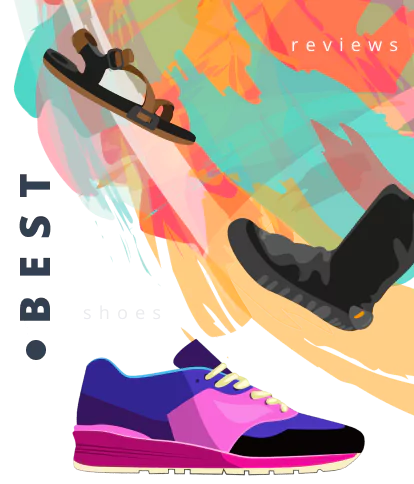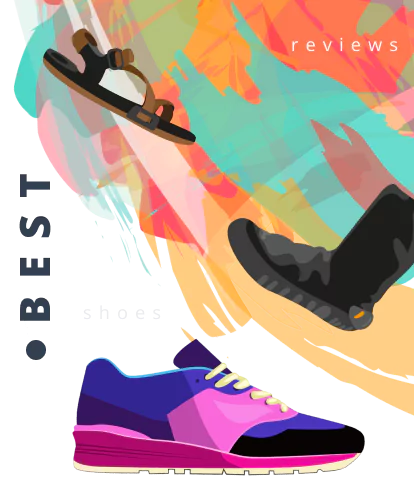 Best Barefoot Vegan Trail Running Shoes For Men
We round up the best barefoot/minimalist vegan Trail Running shoes on the market
Barefoot shoes shouldn't be complicated. The approach is, the less the better.
Although there should be fewer features to a barefoot shoe, choosing the best one can be challenging because there are many options in the market today. There are so many manufacturers and models to choose from. Each has its interpretation of what is a barefoot shoe/ sandal, how to make the best shoes for our life, and challenges.
If you wish to read how to evaluate barefoot footwear, check out this article, barefoot footwear guide.
With careful evaluation of different barefoot shoes, we will try to help narrow down your choices.
We search the web for real reviews, seek out experts who have tried the shoes themselves, and we spend hundreds of hours examining and evaluating models and statistics.
In the following article, you can find the best barefoot vegan trail running shoes for men. These models have received the highest scores by multiple users on multiple websites. We only gather all data and summarize it for readers as a tool to help you purchase your next best footwear.
Hope you enjoy and benefit from it (: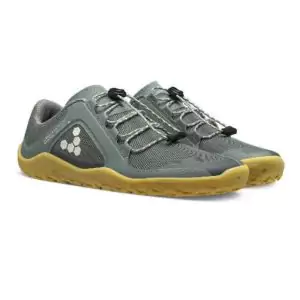 Brand: Vivobarefoot
The Primus Trail II FG is a vegan-friendly trail runner made for barefoot hikers who need extra foot protection without sacrificing range of motion.
Sizing:
Felt true to size: 60%
Based on 5 user reviews
Review Summary:
Vivobarefoot Primus Trail II FG trail runners are vegan-friendly and robust footwear designed for rugged off-road trails and terrains. It's a bit heavier and less responsive compared to other similar barefoot footwear, but they provide enough freedom to move your feet with its wide toe box and zero-drop platform.

Pros
Made of vegan-friendly and sustainable materials 

Performs well on loose and rocky terrain

Versatile and can be used for running and crosstraining

Durable Firm Ground outsole

Cons
One user mentioned the shoes rubbed on his bunion

It might not offer the best natural feedback for veteran barefoot runners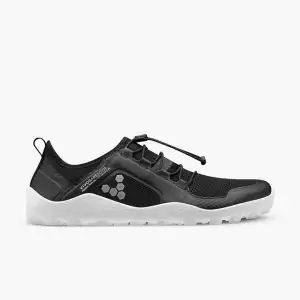 Brand: Vivobarefoot
Wear your sustainability statement with the Primus Trail SG, ready to hit the trails with high-profile lugs for superior grip on muddy and loose terrain. Using recycled plastic bottles to construct a quick-draining and breathable shoe, featuring a lightweight stretchy ankle collar for unrestrained mobility whilst keeping out grit.
Men's Sizing:
Felt true to size: 74%
Based on 96 user reviews
Women's Sizing:
Felt true to size: 46%
Based on 39 user reviews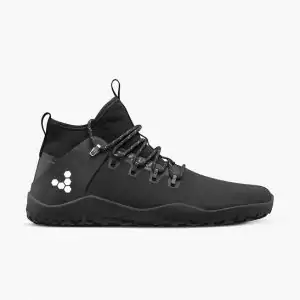 Brand: Vivobarefoot
A multi-terrain vegan hiking boot designed to give you the most with the least, the Magna Trail lets you feel the ground, connecting you to nature.
Sizing:
Felt true to size: 57%
Based on 14 user reviews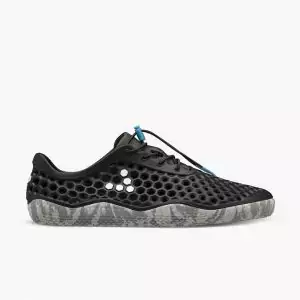 Brand: Vivobarefoot
The Ultra III is a vegan outdoor shoe that is versatile enough to tackle land or sea, and lightweight enough to take almost anywhere.
Sizing:
Felt true to size: 54%
Based on 71 user reviews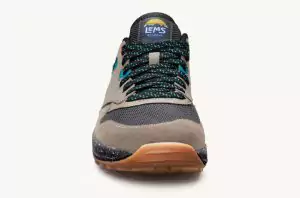 Brand: Lems Shoes
If you're looking for a pair of minimalist hiking shoes that can do it all, the Trailhead is the answer to your every move. Comprised of microfiber and air mesh, with a full-length rubber outsole, these lightweight trail shoes are equipped to take on the trail and tackle the city streets, all in the same day. Learn more about the Trailhead version 2 updates here!
*

Click here

 

for additional sizing information
*Moonlit Moss & Desert Khaki colorways will be available mid-February!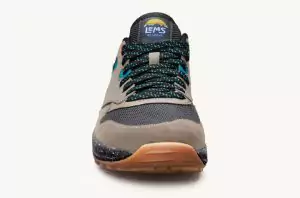 Brand: Lems Shoes
Since we started working with the team over at Huckberry, they have become one of the most recognizable and leading websites for discovering innovative, independent, and emerging brands. We have been proud to be a part of their curation for so many years and so when approached to create an exclusive Trailhead, we had to come through. We are stoked to introduce the Trailhead Desert Khaki, which can be found right here and Huckberry.com.
*

Click here

 

for additional sizing information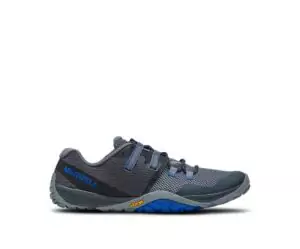 Brand: Merrell
The 6th version of our famous minimalist shoe is designed to mimic the shape of the human foot, keeping it in the position it would be in without shoes. Version 6 features an improved fit and increased abrasion resistance.
Men's Sizing:
Felt true to size: 69%
Based on 68 user reviews
Felt true to width: 83%
Based on 13 user reviews
Women's Sizing:
Felt true to size: 53%
Based on 19 user reviews
Felt true to width 80%
Based on 16 user reviews
Review Summary:
Built from recycled materials and tailored to mimic your foot shape, the Merrell Trail Glove 6 Eco helps you feel more connected to the trails. Several users, however, have pointed out that the shoe's arch support and fit could be improved. Although it may not be the most barefoot of shoes, the Merrell Trail Glove 6 is one of the best minimalism running shoes because of how well it holds up on different terrains.

Pros
Versatile

Great grip

Secure feel

Lightweight 

Performs well on mixed terrain

Cons
Not an authentic barefoot feel

Excessive arch support

Narrow toe box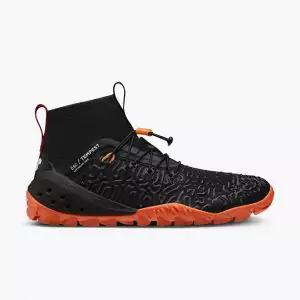 Brand: Vivobarefoot
The Esc Tempest is our first style to launch as part of our Extreme Survival Collection, and is the best Swim Run shoe on the planet, for the amphibious athlete. Inspired by nature's aquatic animals and blended with modern technology, we created a lightweight organic cage to provide flexibility, drainage and protection. The sole was developed in collaboration with Michelin to provide super grip to the ground.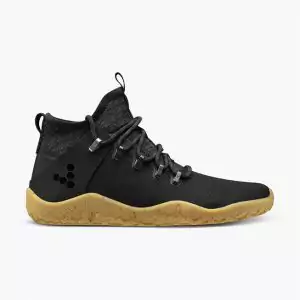 Brand: Vivobarefoot
Magna Trail Marl FG is our high-performance, multi-terrain, leather-free hiking shoe. Designed for unrestrained adventure from the concrete jungle to the toughest off-road terrains nature can throw at you.
Sizing:
Felt true to size: 77%
Based on 13 user reviews