Xero Shoes Zelen editor review
Brand:
Xero Shoes
Model:
Zelen
Minimal Meter:
Pretty good minimalist standards.
Who should use it:
Minimalists looking for an all-around running or training shoe. It can also be a casual shoe for everyday use.
Most suitable for:
Best for road running or cross-training. There's enough tread for slightly wet weather conditions and dry grass/turf. It's more suited for warmer climates as it's a very breathable shoe and isn't waterproof.
Durability & Protection
70
Checkout full description and user reviews:
Review Summary
This is a minimalist short-mid distance running shoe that can be used for cross-training. It's also marketed as a shoe that can be worn casually, but I think they look too much like running shoes.
Great multi-functional tread. The rubber is very grippy on both smooth and rougher surfaces. 

Usable on the wet road, dry grass, and little mud

The tension straps built into the lacing is great for maximizing foot grip

More reinforced than road/running-only Xero models

Free exchange if it doesn't fit right

5000-mile guarantee

Great customer support

Environmentally friendly: vegan, made with sustainable materials, and biodegradable.

Easy to take on and off
Single-stitched reinforcement isn't very durable

Sizing is a little confusing

Marketed as a running shoe that can also be casual, but probably shouldn't be worn with jeans or non-athletic pants
"The all-new Zelen is an eco-friendly performance shoe that's fast enough to tackle your next half-marathon yet stylish enough to pair with jeans, shorts, or just about any attire. Hit your next sprint in these, then hit your next guys' night." (Xero website)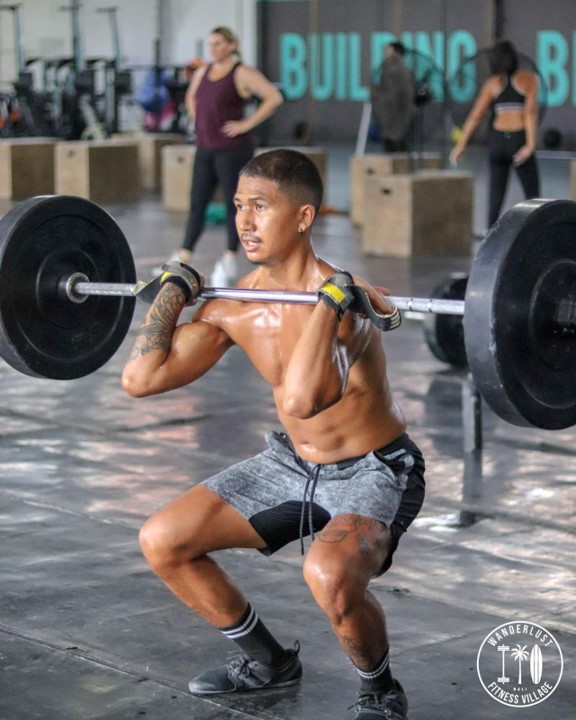 Materials:
"An eco-friendly road running shoe made with sustainable materials. Vegan" (Xero website)
Knit upper: made with recycled plastics

Tension straps: made from recycled materials

Sock liner: biodegradable

Sole: 5mm Feeltrue sole is made with a tire-inspired tread and biodegradable rubber
I appreciate that they prioritized environmental friendliness – I would buy this over the HFS for that reason, alone. They don't look as premium as other barefoot shoes that I have, but they're a significant improvement from other Xero models.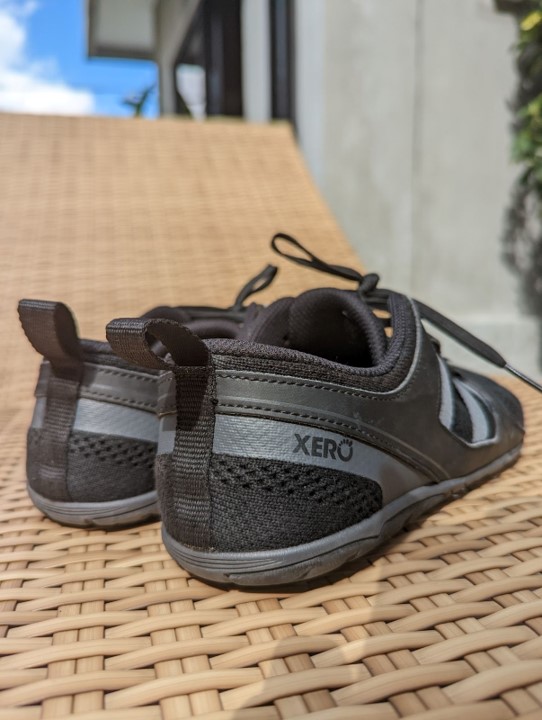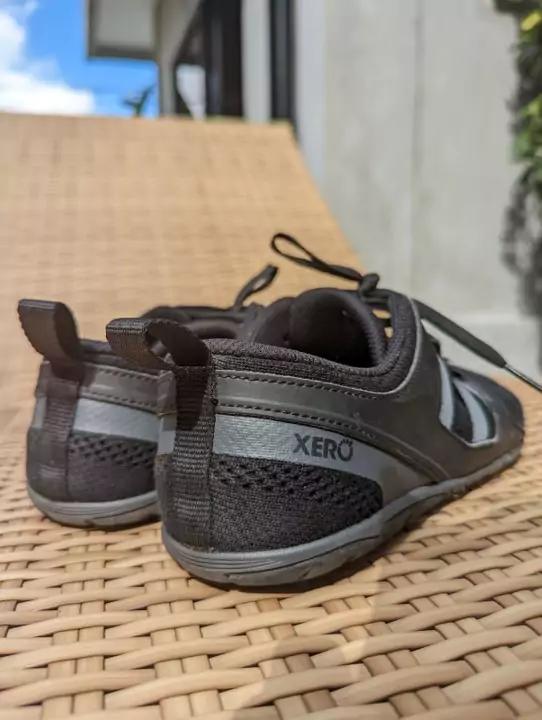 Flexibility Test:
Performance:
I appreciate that the rubber sole is rigid and still has sufficient grip when doing Olympic lifts or agility-based exercises. The shoes have such good grip that I can't use them when boxing as it makes it hard to pivot smoothly.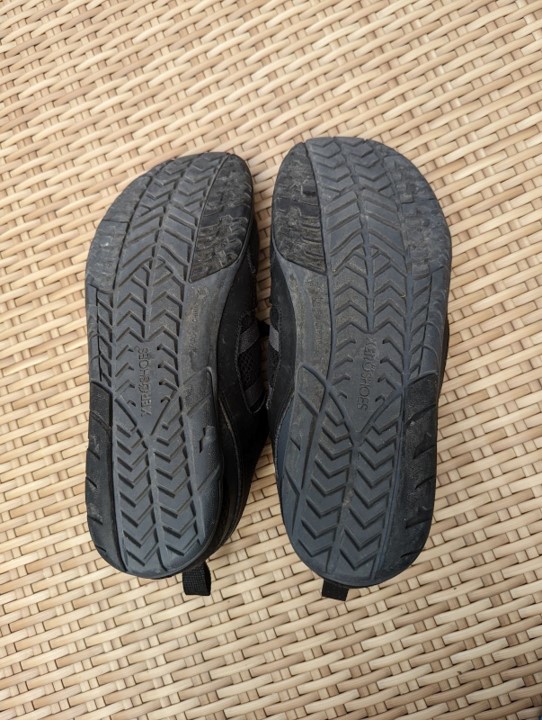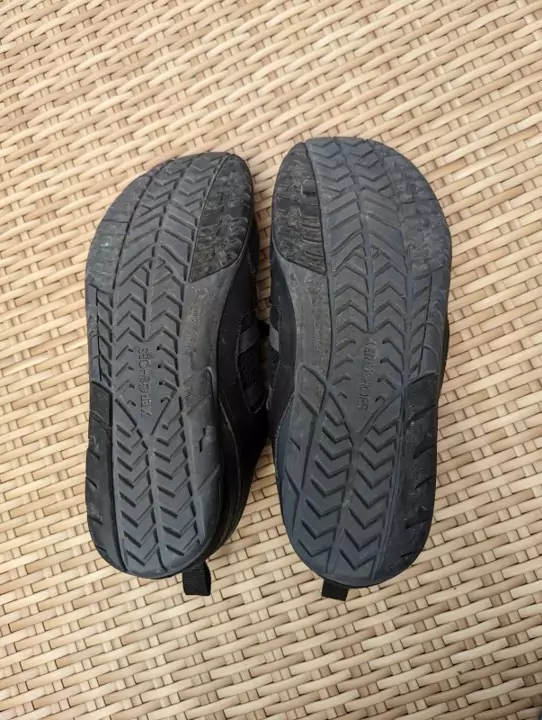 How it feels:
I'm an avid proponent of maximal feedback in minimalist shoes, and unfortunately, I don't feel like there's much ground feel. I have wider feet and the Xero Zelen's don't allow for the utilization of the arch in the foot when exercising.
The reinforced sections feel a little too stiff compared to other brands. Usually, this is the cost of offering a more durable shoe…but as the stitching has started to give away in one of the shoes, the tradeoff in stiffness doesn't seem justified.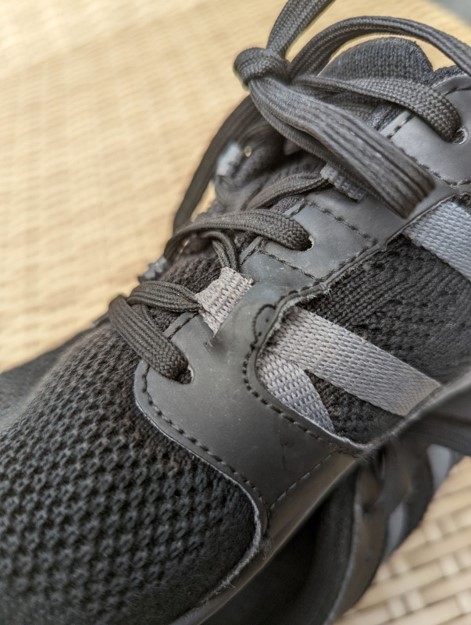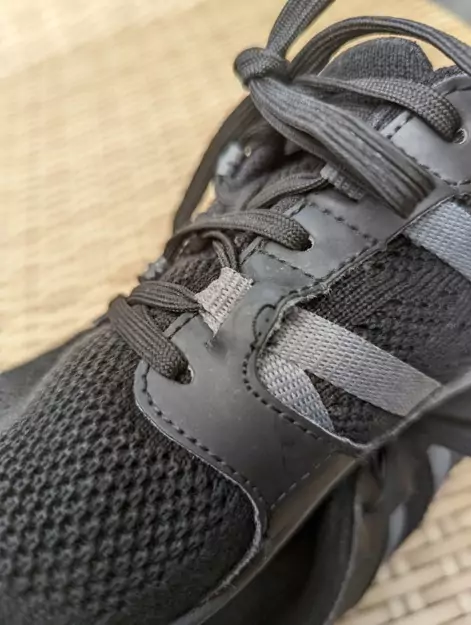 Durability & Protection:
Xero does offer a 5000 Mile sole warranty (that's 8046.52 km for everybody else!).
For the past 1.5 months, I've used these almost every day for training and riding my motorcycle to/from the gym. The cloth seems to be holding up to abrasion from rope climbs so far, but some of the stitching is starting to come apart.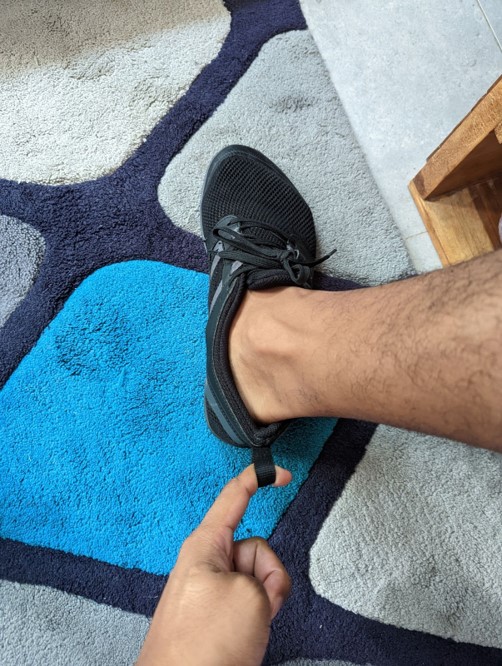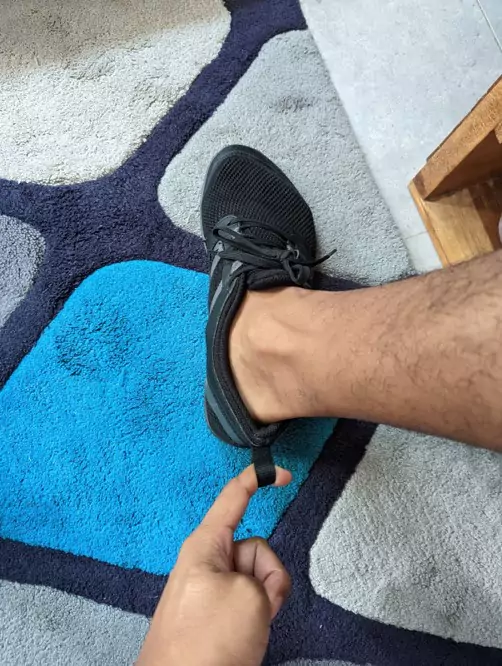 Check out all models and prices for barefoot road running and training shoes/Sandals. You can compare prices and specs using our minimal shoes price scanner.
Fit & Sizing:
I want to preface everything that I say with the fact that Xero does have a great exchange policy for finding the right size shoe. Their customer service was also great and very responsive. However, it was very confusing for someone trying Xero shoes for the first time. 
Their sizing recommendations vary between different shoe models, and the Zelen is meant to be true to size. Based on my measurements, I would probably be an 8 as they claim it's true to size. However, that was too small and I exchanged it for 8.5 (41.5 EU). This is still slightly too small, but I should have gotten a 9. Asking Xero for help wasn't very useful as they're not officially allowed to give recommendations based on measurements.
I would have been better off getting a 9(42) which is what I am in non-minimalist shoe brands that aren't true to size. For comparison, I'm a 41 in Vivobarefoot, a 42-43 in Vibrams, a 41 in Vans, and a 42 in Wildings.
While the toe box is wide enough for most people with wide feet, my arch spills over the soles and it's too stiff for my arch to do what it's supposed to. For this reason, my feet tend to cramp when skipping rope with these shoes or doing lots of jumping.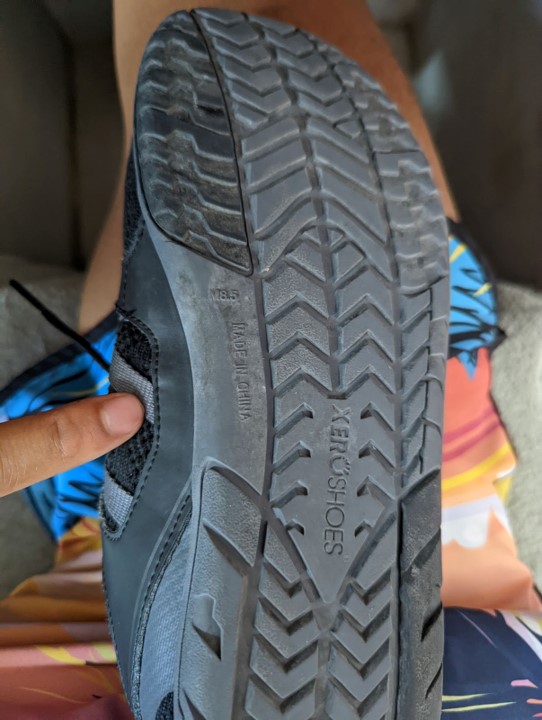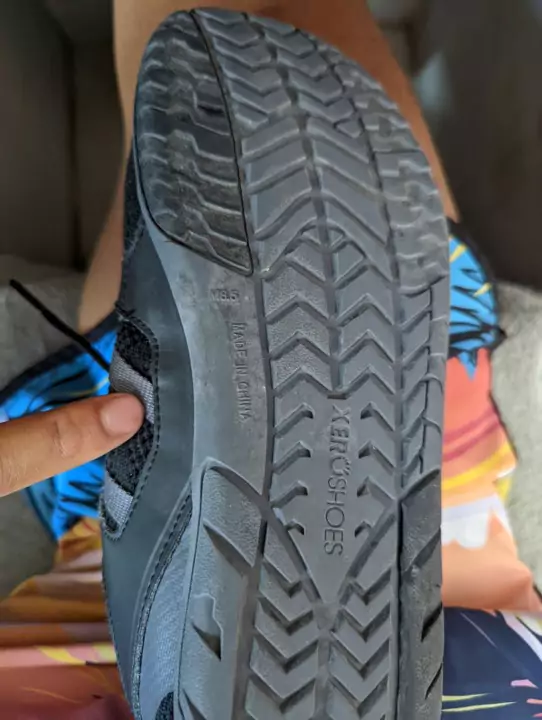 Cleaning & Care:
Xero recommends hand washing these shoes with warm water and mild soap; allowing them to air dry. They don't recommend putting the Zelens in the washing machine or dryer.

I've been doing a gentle wipe with a rag when they get dirty, and they still look fairly new. I live in a very humid climate and leave them in the sun for 30 minutes after training as it's the only way for them to dry in time for my 2nd training session of the day. This generally tends to wear out shoes a little quicker, so I try not to leave them out in the sun for hours at a time.
Something worth noting is that the rubber has just enough space in between the tread for small rocks to not get stuck – a detail I appreciate as someone who takes care of their shoes to make them last as long as possible.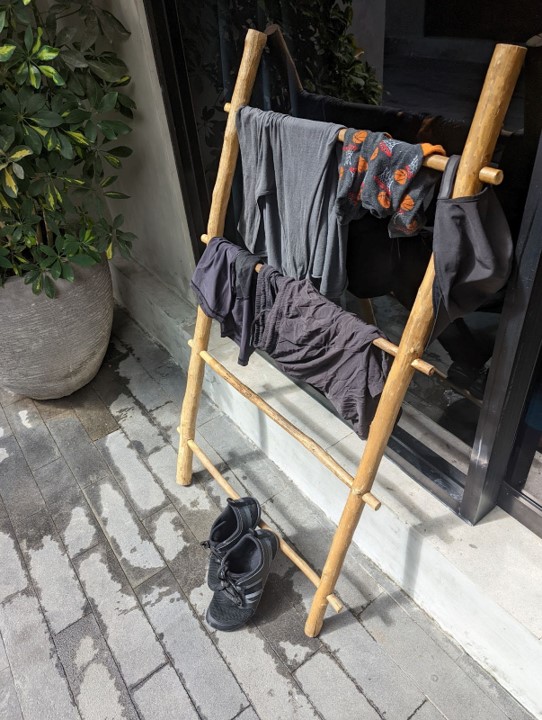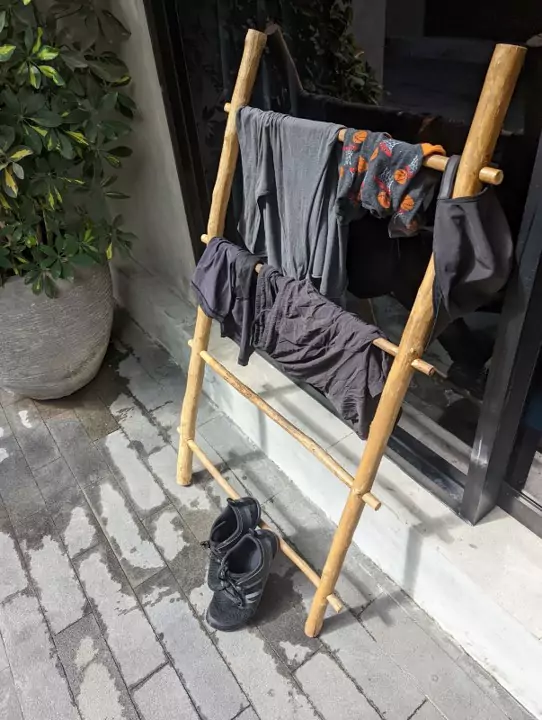 Minimalist AVR Score:
Read more about what this means
| Parameter | Score | Details |
| --- | --- | --- |
| Weight | 80 | 7.8 oz/221g per shoe men's 8.5). This is roughly the same weight as Primus Lite 3s, which is my benchmark for training shoes. |
| Wide toe box | 80 | It's at the tail end of usable for people with very wide feet. My toes are used to slightly more room to splay, but it's still better than non-minimalist shoes and more than enough for the average foot. |
| Heel to Toe drop | 90 | 0 drop but is treaded. |
| Stack Height | 60 | 3mm sock liner + 5mm tread/sole. |
| Sole flexibility | 60 | Most of the flexibility is in the forefoot. Not much give in the arches. |
| Foot grip | 85 | They stick well to the foot but are still surprisingly easy to take off without untying. They also offer a heel lock system. |
| Support | 70 | The reinforced uppers feel overly stiff compared to other brands. The arch of the foot feels too supported. |
| Cushion | 50 | Not much ground feel. |
| Flat sole | 90 | It comes with removable insoles that take away from the barefoot feel. I never use the insoles, so I can't comment on them. |
Specs
| | |
| --- | --- |
| Brand | Xero Shoes |
| Model | Zelen |
| Product Type | Shoes |
| Activity Type | Casual, CrossFit, Gym, Running, Strolling, Training, Walking |
| Terrain | Road |
| Eco Friendly | Biodegradable, Recycled, Sustainable Materials, Vegan |
| Design | ,Casual, Shoes, Sneakers,Casual, Sneaker |
| Materials | Recycled PET, Rubber |
| Season | Warmer Weather |
| Sole Attributes | |
| Water Protection | Breathable |
| Weight | 7.8 oz/221g (per men's 8.5) |
| Heel Toe Drop | 0 |