Review Summary:
The KSO EVO is Vibram's best selling shoe, providing an excellent activity experience, highly minimalistic, fitting almost any type of training, yet, lots of reviews claiming they wear out quickly. Fitting like a glove and reasonably priced, they're an excellent pick for almost anyone – a beginner or a pro.
Pros
Maximum ground feel & perfect grip
Easy lacing system
Extremely lightweight and comfortable
All around cross-training shoes
Cons
The toe box is a bit narrow
Reports on wearing out easily
| | |
| --- | --- |
| Specs |   |
| Use | Functional fitness, plyometrics, primal movements, balance, and strengthening workouts. |
| Weight | Weight: W38= 3,5 oz / 99gr ; M43= 4,9oz / 139gr |
| Materials | Vegan, Upper Material: Polyester Mesh material PU film protection and reinforcement. |
| Water | Penetrable, yet outsole is excellent while running on wet terrain. |
| Widths available | One option only, usually the 5 fingers design makes it one of the best options for wide shoes for all, but this one came out a bit narrow than usual. |
| Season | All seasons, the xs trek sole can also tract on wet ground, but not hardcore cold. |
Check out all models and prices for vibram fivefingers kso evo minimal training paved/road shoes. You can compare prices and specs using our minimal shoes price scanner.
These are my fifth evo minimalist running shoes already (not only Vibram's, but also ran with a few other brands), and perhaps these are the best I've used so far. After running with vibram fivefingers kso evo shoes in these nearly 200 miles already, I can clearly state that their comfortability, their fitting on the leg, the grip and traction they have on different surfaces, the quality of materials, all of these make the KSO EVO a sure pick. The KSO EVO goes as minimal as a shoe can be, with its lightness and the great sole, and I've been using them for nearly everything – running, walking, working, hiking (occasionally). One thing that's annoying, at least for myself, with large toes, is the narrow toe box that could be widened extra, but all in all, that's nothing compared to a fantastic product with minor flaws. The mesh is highly breathable, and as a long runner, the tightness and the general feel over your feet are excellent, while not sweating a lot in them.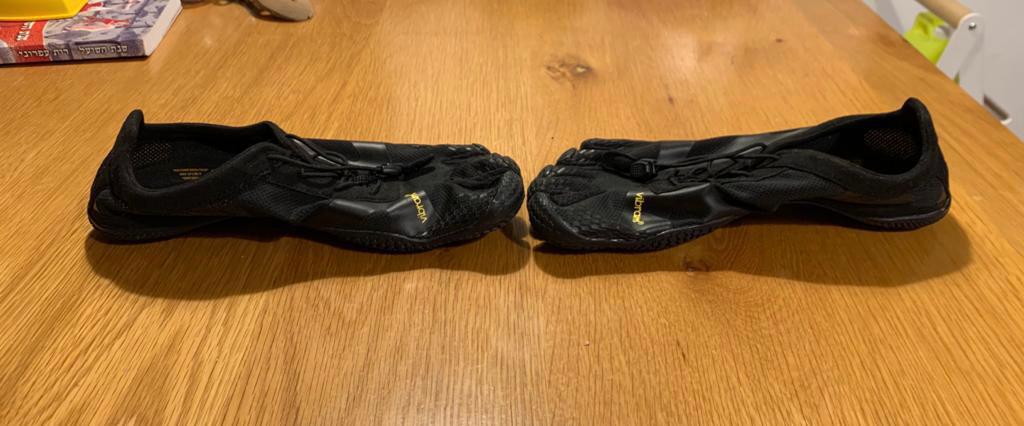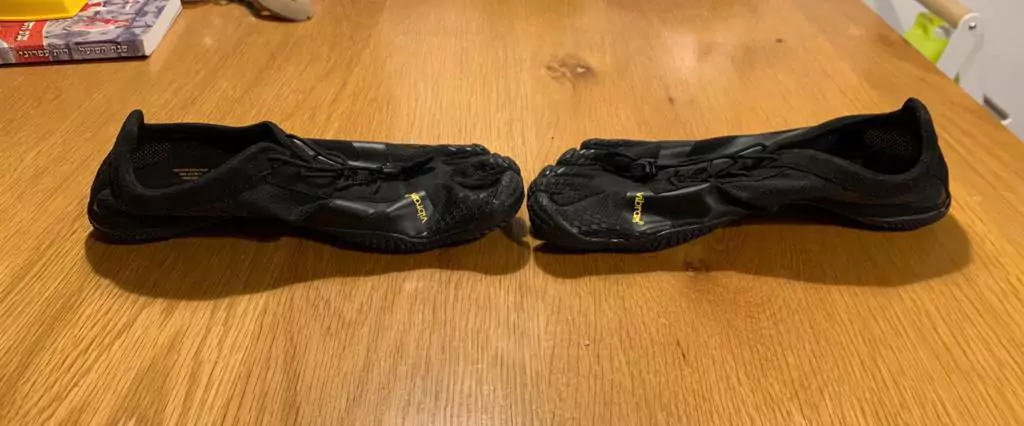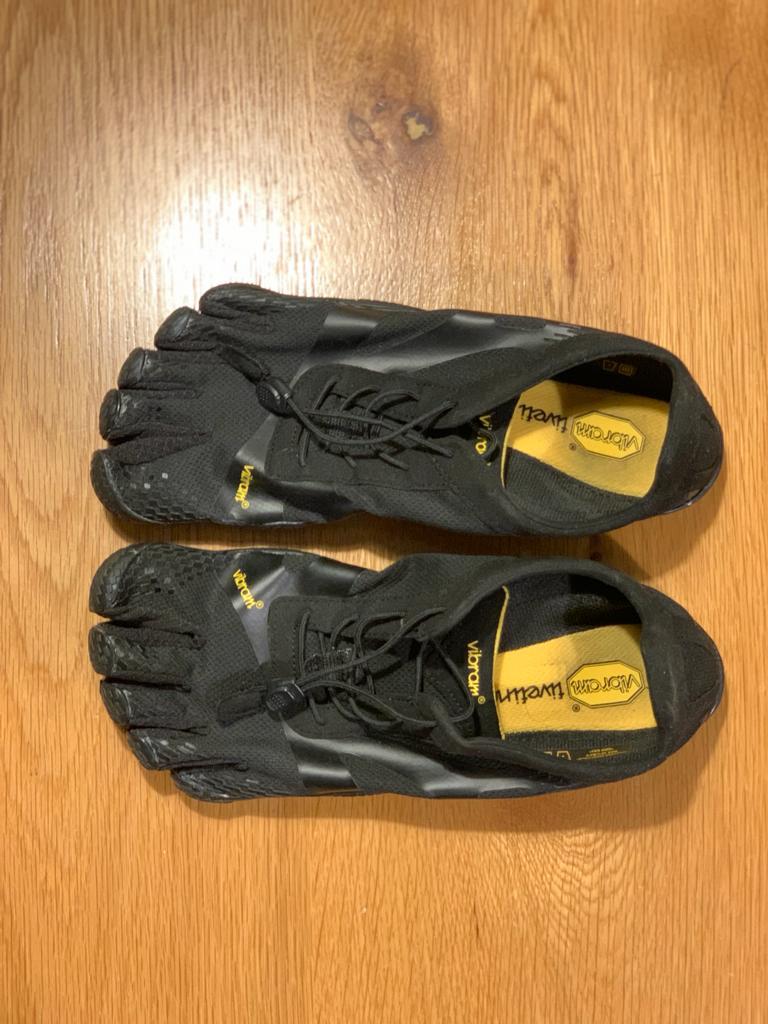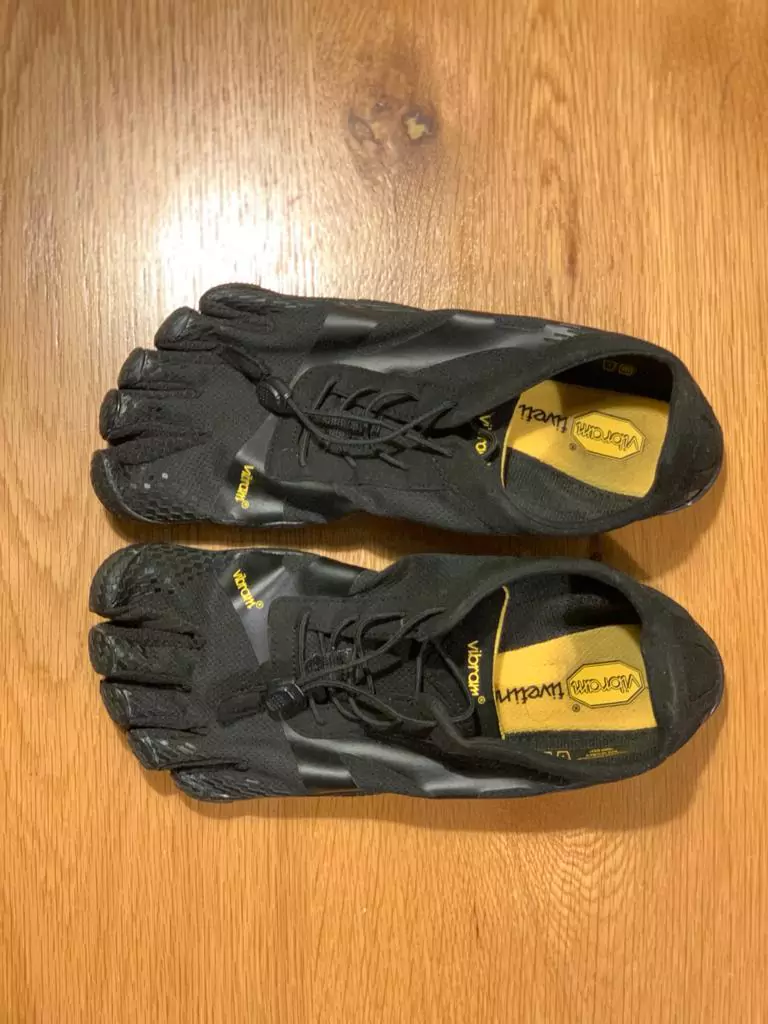 I'm a 42 EU size, one thing about the size, had to get (and the company recommends getting one size higher). The 43 fits great though. Because they are highly minimalist, I think a beginner should gradually and slowly start wearing them more often while building your leg muscles strength, which is similar to any other minimalist shoe. Their general look and appearance are nice (depending on if you're already a fan of evo minimalist running shoes (my wife isn't), so I've started wearing them to work (where everybody already knows I'm a geek runner).
All in all, and after spending quite a lot of time with the KSO EVO already, as an experienced runner already, and after wearing them and using them in many different ways, surfaces, and scenarios, I can say the KSO EVO is an ace. I would definitely get an extra pair after these are already worn out.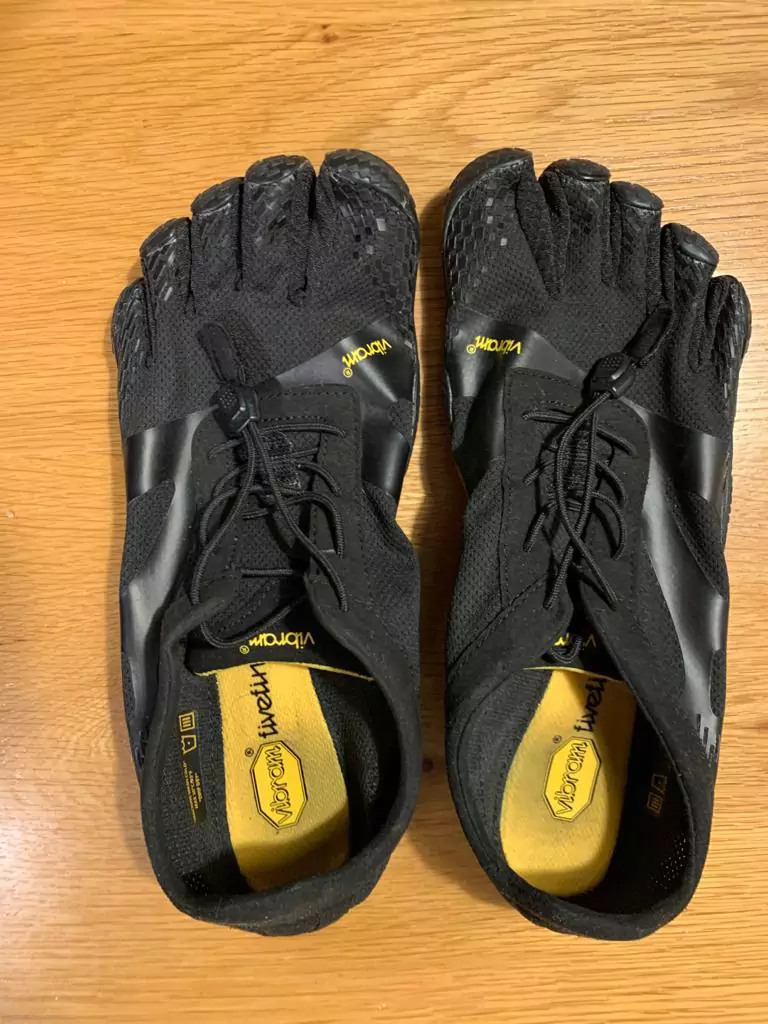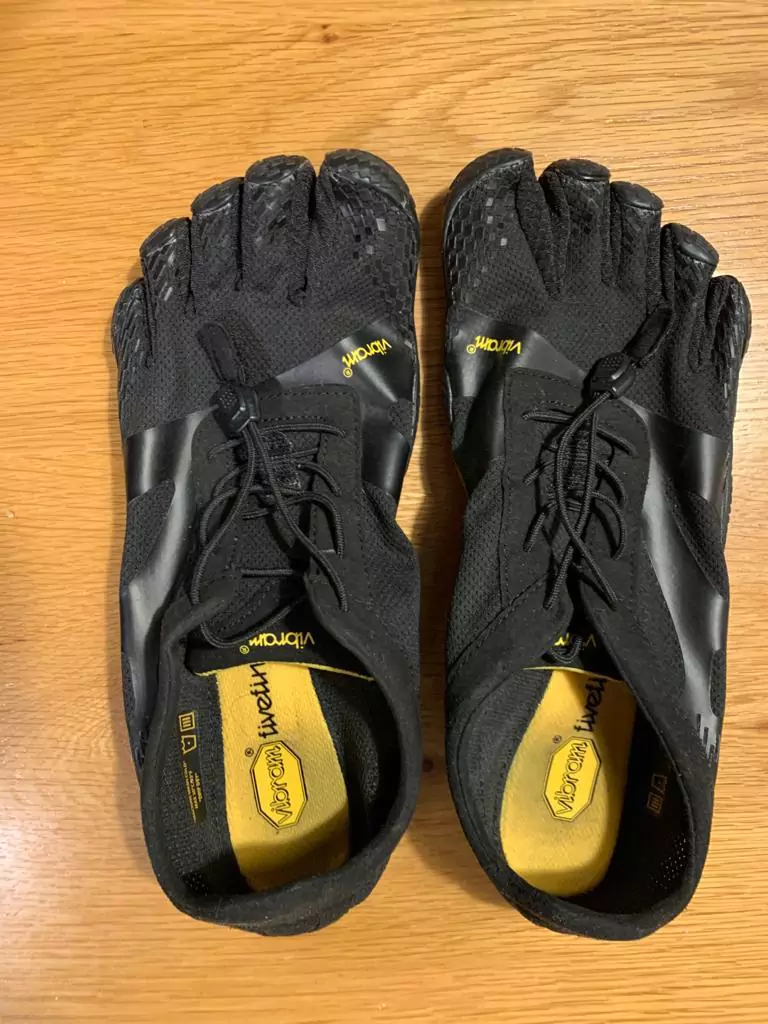 Durability and quality of materials after an extended use
I've heard a lot from people claiming their shoes have worn out easily after running, but my pair has lasted for almost 200 miles, so, so far, I'm pleased. Not sure what I do better with treating them (washing them by hand only?!), yet, I'm satisfied. Vibram Fivefingers KSO EVO are lasting and still maintaining their shape, comfortability as well as soles.
Vibram Fivefingers KSO Evo Summary
The Vibram KSO EVO do exactly what they are intended to do – providing a fun, healthy, as minimal as possible comfortable running experience (and not just running).
Highly recommended!
| Parameter | Score | Details |
| --- | --- | --- |
| Weight | 10 | Very light |
| Wide toe box | 8 | A bit Narrow should be widened a bit more. |
| Heel to Toe drop | 10 | Zero drop |
| Stack Height | 9.5 | Insole: 2 mm EVA + Drylex sockliner Outsole: 3mm rubber Compound: Vibram XS Trek |
| Sole flexibility | 9.5 | Extremely flexible |
| Foot grip | 9.5 | Fits like a glove |
| Support | 10 | No feel of any support, very flexible materials |
| Cushion | 10 | Built for maximum ground feel, but yet protecting from hard obstacles |
| Flat sole | 10 | No arch support and zero drop from heel to toe |
| | | | |
| --- | --- | --- | --- |
| Parameter | Score | Details | % |
| Does it do what it supposed to do? | 10 | The Vibram KSO Evo provides an extraordinary running experience while building and keeping your legs strong. | 50% |
| Overall comfort in use: | 9 | Fits like a glove, highly comfortable with a great lacing system | 10% |
| Durability and quality of materials: | 7.5 | Reports claiming they wear out easily | 20% |
| Surface grip: | 9 | Excellent performance on different terrains | 10% |
| Temperature isolation | 9.5 | Not designed for winter, yet works well for most seasons. | 10% |