Review Summary
​With a design that captures attention, this is a great footwear option for daily use even during cold weather. Defiantly in the minimal shoe spectrum.
Pros
Nice and comfortable design, can even go well even with Skinny jeans.
Great isolation for low temperatures.
Removable thermic insoles to adjust to weather conditions.
Excellent materials, Long lasting.
Good minimal design.
Cons
Got some weak point, outsole tends to keep losing grip in fabric, lose of color strength.
Not 100% waterproof as mentioned on the manufacturer's website, heavy rain will penetrate.
Expensive.
| | |
| --- | --- |
| Specs |   |
| Use | Mainly Urban and city walk. |
| Weight | 19 Oz, 16.5 Oz without the insole. |
| Materials | Vegan, also canvas is 50% Natural and 50% recycled PET bottles materials. |
| Water | Splash prof but not really waterproof. |
| Widths available | Only one option, but most width will find a fit as the primary design is Barefoot width. |
| Seasons | Winter, can be used in Spring without the thermal insole. |
Minimalist AVR Score: 9.4
| Parameter | Score | Details |
| --- | --- | --- |
| Wight | 9.5 | Very light |
| Wide toe box | 8.5 | Wide, but can be a bit more |
| Heel to Toe drop | 10 | No drop at all |
| Stack Height | 9.5 | 3mm plus 3.5mm removable thermal insole |
| Sole flexibility | 9.5 | Very flexible |
| Foot grip | 9 | A good and simple lacing system |
| Support | 10 | No feel of any support, very flexible materials |
| Cushion | 9 | Sole is hard but comfortable |
| Flat sole | 10 | 100% flat heel to toe |
Other parameters Score:
8.7
| | | | |
| --- | --- | --- | --- |
| Parameter | Score | Details | % |
| Does it do what it supposed to do? | 8.5 | Very comfortable minimal shoes, only a few small issues. | 50% |
| Overall comfort in use: | 8.5 | A simple canvas boot, the open sole and water issues can be enjoying. | 10% |
| Durability and quality of materials: | 7.5 | While there are the issues of color fade and the small open outsole, shoes will last long. | 20% |
| Surface grip: | 8 | Good with no special grip. | 10% |
| Temperature isolation | 9.5 | For this lightweight and minimal stack sole, these shoes have excellent thermal ability. | 10% |
I've been using the Vivobarefoot GOBI ll WP for a consecutive winter now. I have also used them regularly during summers without the thermic insoles. It's an extremely comfortable vivo barefoot gobi ii shoe that can be used for daily city use, going out with friends, etc. As far as the thermic insoles are concerned, they work as they are intended to and provide your feet the warmth necessary in cold weather. I even took them with me when I went skiing in Sölden, Austria last year and Poiana Brasov, Romania this year, they kept my feet warm and dry. So to say, I never felt the snow and the freezing temperature with those thin soles.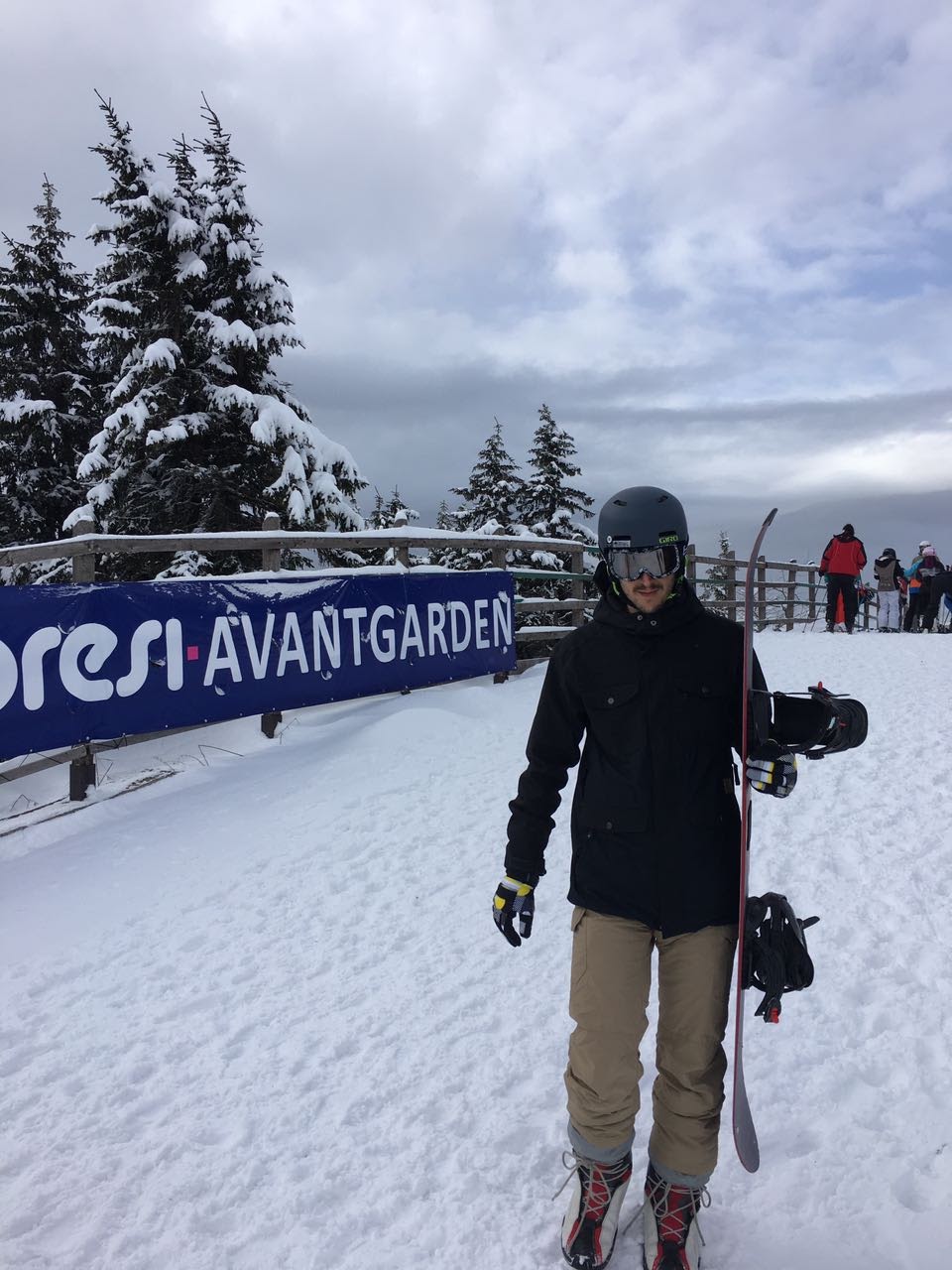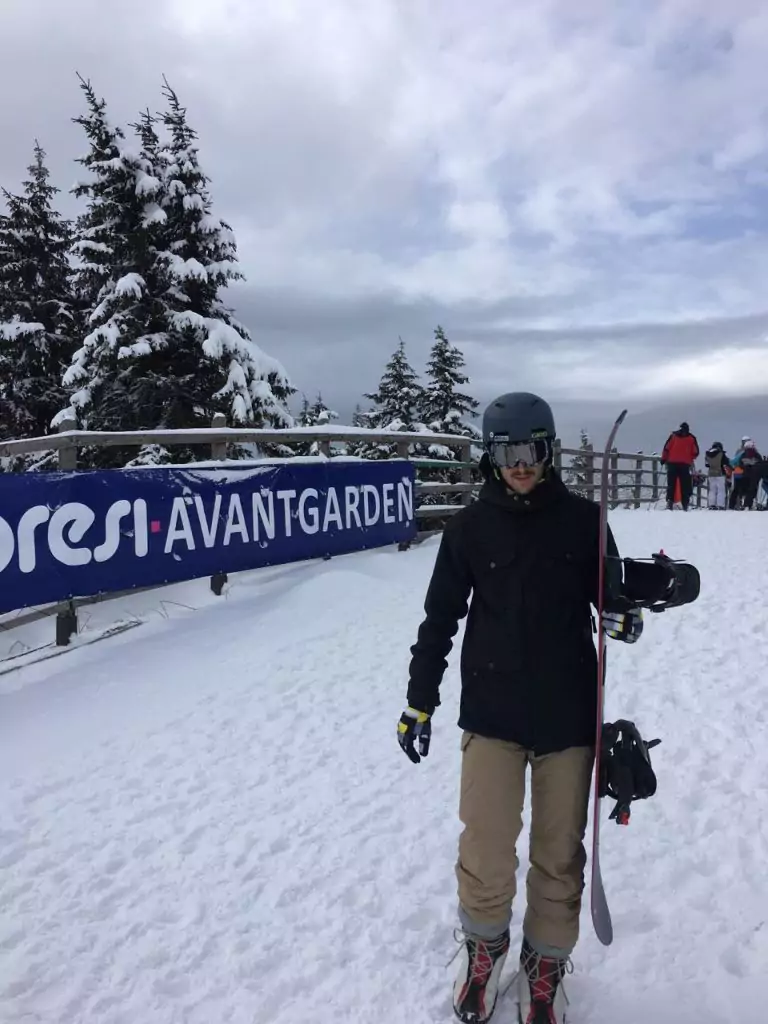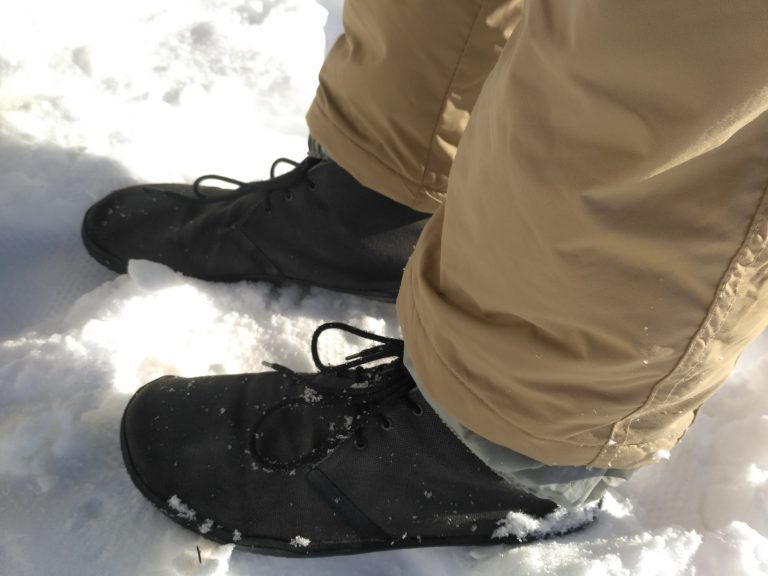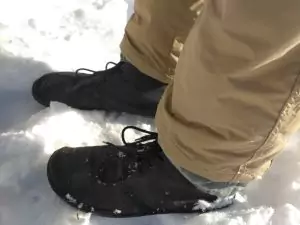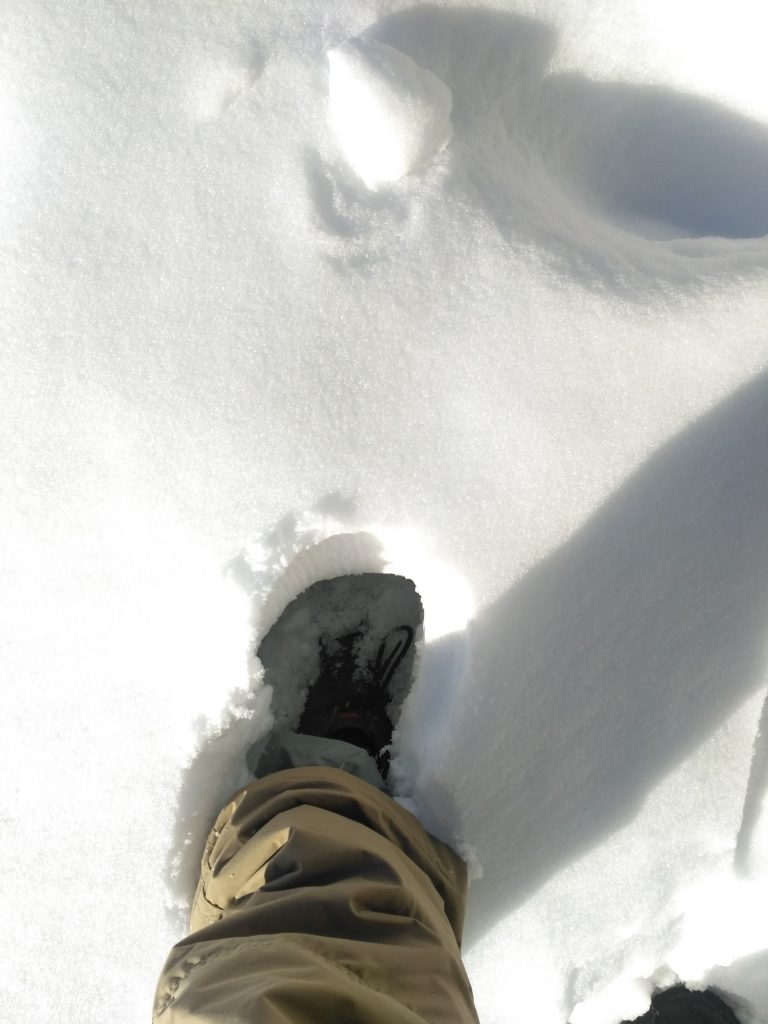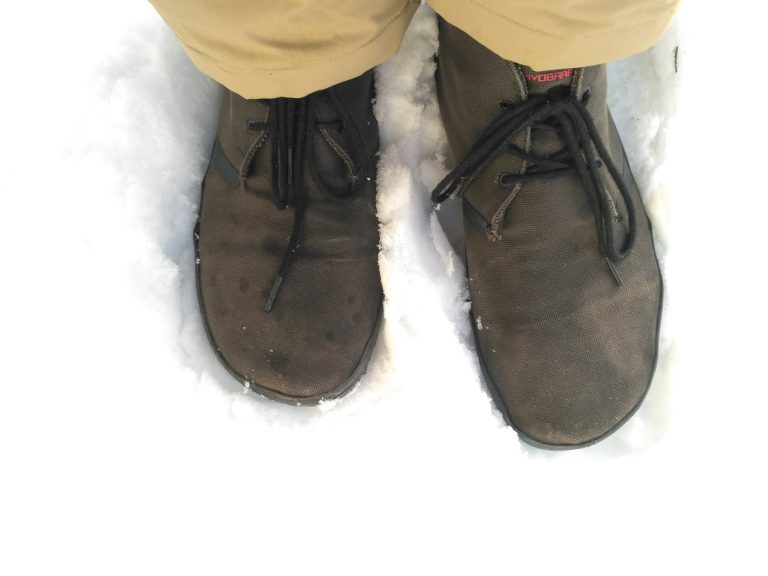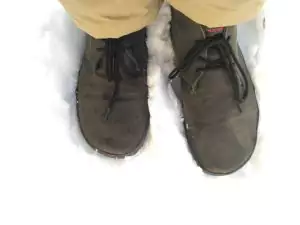 On the other hand, vivobarefoot gobi boots not completely waterproof. If it's raining lightly, or you get splashed with water from passing by bus, you stay dry. But while riding my bike on a rainy day, I sure did get my socks soaked with water. I took it to the store to see if it was an isolated problem with my pair, and the salesman was nice enough to agree to a little experiment. He put my pair and a new one under running water, and sure enough, water found a way in both the pairs. So don't expect to keep your feet dry in heavy rainy weather.
Durability and quality of materials after a long use
Generally, these shoes can last long, even a few years or so with extensive urban use. They tend to suffer from Achilles heel as most VIVOBAREFOOT shoes because the glue that holds the sole and upper shoe fabric tends to break exactly where your fit fingers fold.
​The store I bought the shoes from fixed all my VIVOBAREFOOT shoes for free, but unfortunately, it keeps happening all over again so I stopped getting them fixed. I once took them to a desert festival, but I don't think they'll be able to survive another such outing. They got super dirty from all the sand and dust, so after cleaning them with some fabric soap and water, the color faded. Hence, I've kept them only for urban use now.
​However, after all the supposed wear and tear, they are still in a rather good shape. It's been a long time since I started using them and I hope to continue using them for a long time to come. Of course, they don't look as shiny and new as they did when I bought them, but vivobarefoot gobi ii boots still serve the purpose I actually bought them for, and that's what really matters. Except for the two issues that I have mentioned, I'm sure that the quality and material used in these vivobarefoot gobi ii shoes will allow them to last a long time.
​Wearing these shoes to the office and in the urban areas works perfectly. They look great with jeans and keep your feet warm in the winters. They can work well on trails, but that will wear them fast, so a short 1-day walk among nature would work, but I wouldn't take to more than that. Using them you'll be able to feel the ground and rocks beneath your feet as you walk and run, so if you want to go for long trail hikes, you should be a pro barefooter. But, as I've mentioned, they won't preserve their nice look if you take these expensive shoes for long trails, so it's not really worth it. If you really want hike, I'd recommend the Vibram five fingers (5F) Spyridon MR.
Vivobarefoot Gobi II Review Summary
if you are experienced or new to the barefoot lifestyle and looking for hip winter shoes for work, going out with friends or short nature walks, and don't mind the small cosmetic durability disadvantage mentioned, these vivobarefoot mens boots will look great with your new jeans.