Review Summary:
In my opinion, the Genesis is best in class for ultra-lean huarache style sandals with a toe post design. Feather-light, durable, functional, and perfectly evolved from years of experience with prior Xero models. Initially, the business started as "Invisible Shoes", marketing 4MM and 6MM "do it yourself" sandal kits for about $20-$25 each. I learned so much from a pair of 4MM kit sandals. They were game-changers for my running and wellness. I suggest a pair for nearly everyone, as a replacement for flip-flops or even as a showering sandal. A pair of Genesis takes up very little space for travelers. I've run ultra marathon distances in them, so they are very sturdy.
Pros
Value – Priced right for a very long-wearing sandal.
5000 Mile Sole Warranty.
Simple, grippy, effective, and proven tread pattern.
Reflective laces for better nighttime visibility.
Genesis is a perfect example of the design principle of form following function in its pure minimalist footwear application.
Tubular, wider, and stretchy lace material for optimal function.
Cons
With only 5MM of the very flexible outsole, at the front end, the outsole can "catch" the ground and "roll" underfoot.
| | |
| --- | --- |
| Specs |   |
| Use | A much better version of the popular "flip-flops". For everything from walking, running, yoga, wet areas, and general use. |
| Weight | Incredibly light. 4.6 ounces per men's size 9 |
| Materials | "Vegan Friendly", made of rubber and fabric. |
| Water | Cab be used in water with no issues. |
| Widths available | One standard width, wide enough for most people. |
| Season | A warm-weather sandal, but toe socks can be worn with the Genesis. |
The original primitive extra minimalist huarache style sandals from Invisible Shoes (Now Xero Shoes) help spark an upward spiral in my well being. All this for about $20, about ten years ago, one of my better investments.
I had been overweight and had cancer in 2004. Feeling desperate to adopt positive changes that might decrease my likelihood of a cancer recurrence or any of the common chronic diseases, I adopted the better habits of the Raramuri (Tarahumara) after reading the best seller "Born To Run". That book inspired the creating of Invisible Shoes and sparked a "barefoot" running movement.
Invisible Shoes offered 4MM and 6MM kit sandals. Each came with some thin rope and a hole punch for a custom-fitted "toe post" hole. We tied a knot under the sandal toe post, smashed it with a hammer, and used some fire and Shoe Goo to give it some strength. While the experience taught me a lot, it also made me extra appreciative of the evolution and details build into the Xero Genesis.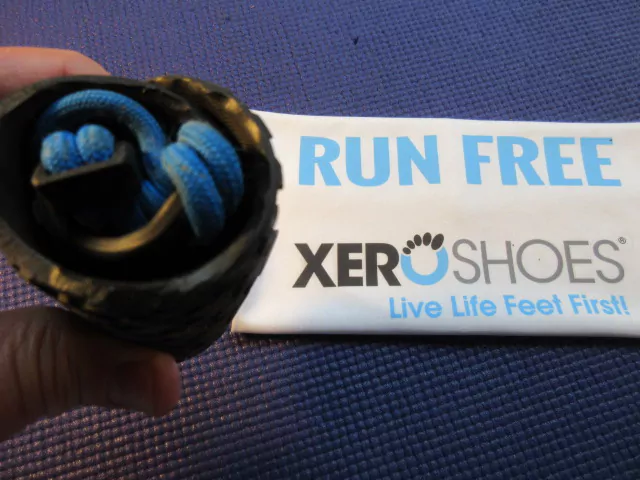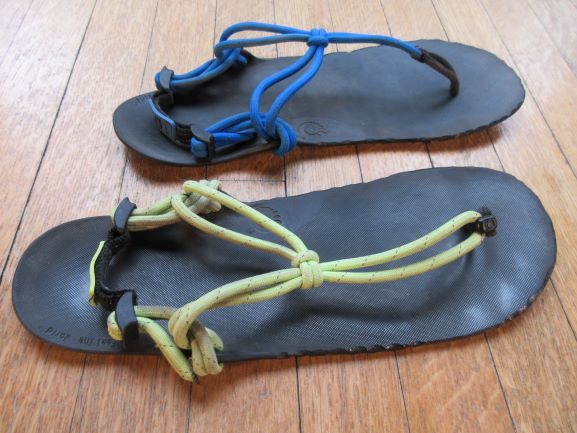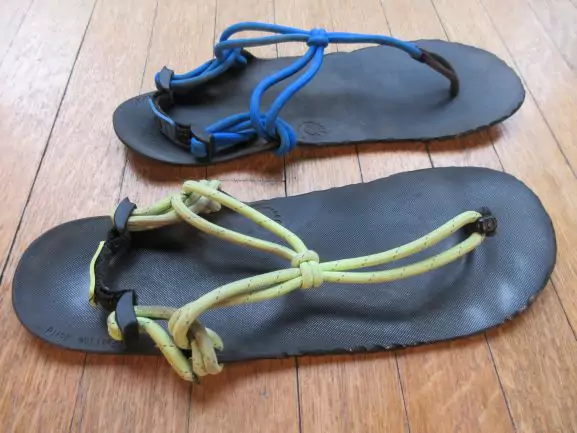 I experimented with lacing techniques for months, before nailing a foolproof method of running a marathon in my $20 kit sandals with no adjustments needed for the entire race. This led to what I like to think of my "experiments in truth" experiment where I lived more like a Raramuri suburban dad in Ohio. A wildly successful and fun experiment I would add. So successful, I started a YouTube channel with my lacing method and attempt to help people start or extend an upward spiral in their well being.
Based on my rating of a perfect 10 for Genesis, there are no real negatives for Genesis. With the only 5MM of the very flexible outsole, at the front end, the outsole can "catch" the ground and "roll" underfoot. While this can be annoying, I see it as "operator error" and think of this as a reminder to always pick up my feet and use proper techniques for walking or running. And, a thin sandal like this forces one to pay extra close attention to what they are doing. With awareness, Genesis can help teach you to be a better runner, with more knee bend, and quicker cadence while keeping the feet under your center of gravity. Ultimately all of this can help reduce the risk of injuries.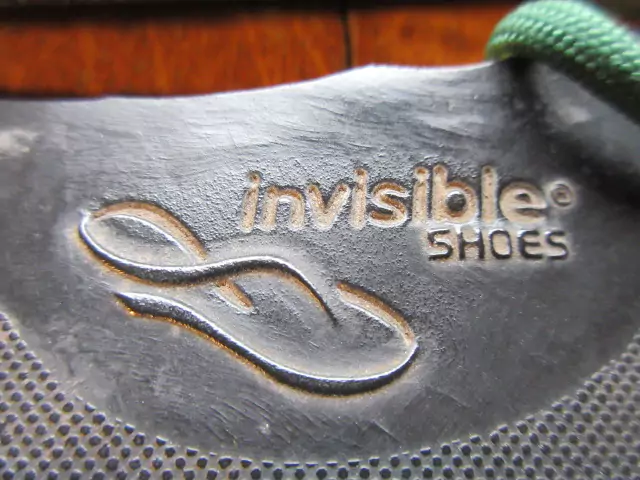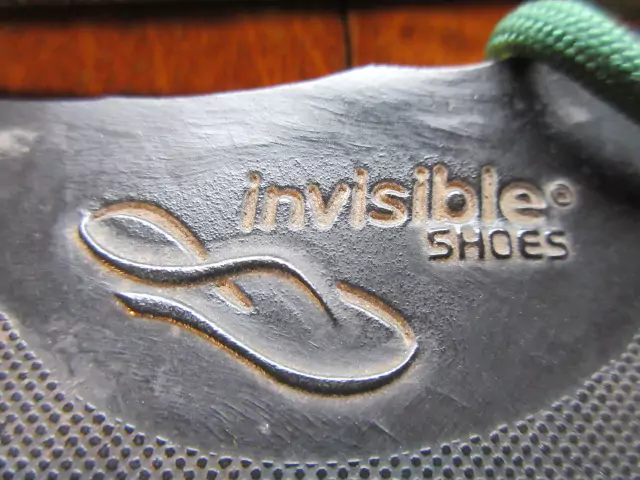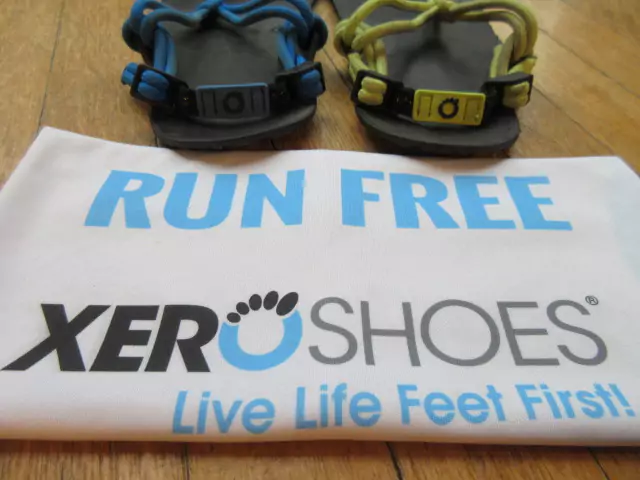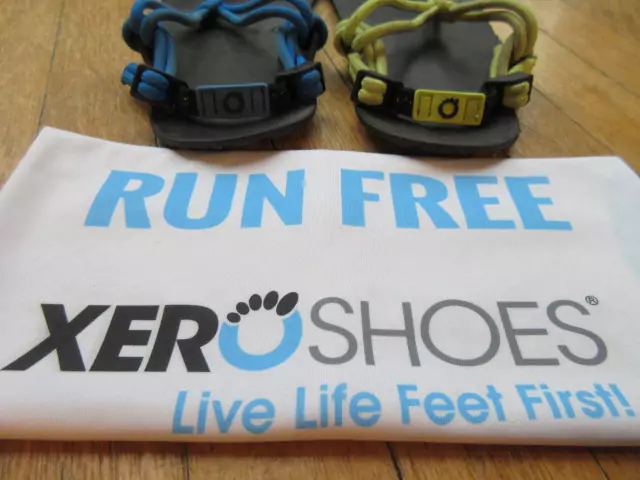 Within the first mile of running in those kit sandals, part of the magic of huarache running was revealed. A 4MM outsole will not allow a runner to shuffle their feet. The sandals help teach us a better technique. If I did not pick up my feet properly and keep a higher cadence, the rubber outsole would catch upfront. This was as close to being barefoot as it gets, with no worries about picking up tiny slivers of glass in my feet.
The laces are wider, thicker and tubular, and they stretch. This gives me confidence that they are snug enough, without over tightening the laces, for an easier custom fit. The stretch in the laces is forgiving to the side post contact points on the outsole, which are built up to keep the laces away from the ground. Of course, there is no lacing material under the outsole and the "double" fabric toe post spreads the load on the area between the two largest toes just right, for a very comfortable feel.
With awareness on your part, Genesis can help you strengthen from the toes up and help you move more naturally, becoming a better walker or runner. I believe we are distance runners at our primal core and that the many things we do to become better runners, can make us happier, healthier human beings.
At manufacture price of $39.99, Genesis is a great investment.
Sizing
Sizing for men runs in even sizes from 5-14, while women's sizing run in even sizes 6-12. The Xero website has templates you can print out to figure out your best sizing option. For me, all Xero Shoes and Sandals are working in size 12's and my actual foot length is 11.5 inches.
Tom make sure you get the correct size, use these prints and guides.
| Parameter | Score | Details |
| --- | --- | --- |
| Weight | 9.9 | "Impossibly" lightweight. |
| Wide toe box | 10 | Not really applicable, but the outsoles are wide enough for most runners, and can be easily trimmed down for a more custom fit. |
| Heel to Toe drop | 10 | Zero drop. |
| Stack Height | 9.6 | 5MM thick, very slim but we have seen less. |
| Sole flexibility | 10 | You may want to tinker with the lace tensions from the side posts, heel strap, and the knot from the toe post back to the ankle area. |
| Foot grip | 9.8 | Great snug feel once laced for a custom fit. |
| Support | 10 | No feel of any support, very flexible materials |
| Cushion | 9.7 | There is no real cushion for Genesis. It's built for the ideal amount of connection and protection. There is enough protection to cover some areas of crushed gravel. |
| Flat sole | 10 | The soles are of even thickness, but the heel area seems to have some molding manufactured into it to fit the heel. There is no arch support in any Xero products. The outsole is 5MM thick. |
| | | | |
| --- | --- | --- | --- |
| Parameter | Score | Details | % |
| Does it do what it supposed to do? | 10 | Yes. I consider this a strengthening "tool". Genesis is more of a running sandal. I like them more for running or driving than walking. | 50% |
| Overall comfort in use: | 9.5 | Very convertible and simple, but the lacing system isn't straightforward. | 10% |
| Durability and quality of materials: | 9 | So far the XeroShoes are behind the 5000 mils warranty for the sole. But the laces and toe loop are less durable. | 20% |
| Surface grip: | 9.8 | Very good grip. | 10% |
| Temperature isolation | 9.7 | Very well ventilated for keeping the feet and body cooler on hot days. With toe socks, these can be used for cooler temperatures as well. | 10% |