Vivobarefoot Stealth 2 editor review
Brand:
Vivobarefoot
Model:
Stealth 2
Minimal Meter:
Excellent minimalist standards.
Who should use it:
As with all Vivobarefoot shoes, this is a great introduction to minimalist footwear. However, this shoe is more geared towards intermediate barefoot enthusiasts and runners who put on moderate mileage. I'd also recommend this for cross-training as the shoe is sturdier than most mesh shoes.
Most suitable for:
Dry, road running.
Durability & Protection
70
Checkout full description and user reviews:
** Stealth 3 as 2 isn't available in stores anymore
Review Summary
This shoe is for road runners who run moderate amounts of kms/miles per week. It's sturdier than other running shoes in the same category. Also great for cross-training as they're more durable than typical mesh shoes.
Works great for lateral movement
The reinforced mesh makes them more durable than most mesh shoes
Reflective material when running at night
They last longer than most minimalist shoes (like previous models and the Merrell Vapor Glove)
The shoes come off easily, even if tied tightly
Although they look premium at first, they wear out very quickly
The footbed has worn out very quickly
Not much grip
"Tackle your next pavement-pounding adventure in the Vivobarefoot® Stealth II running shoe."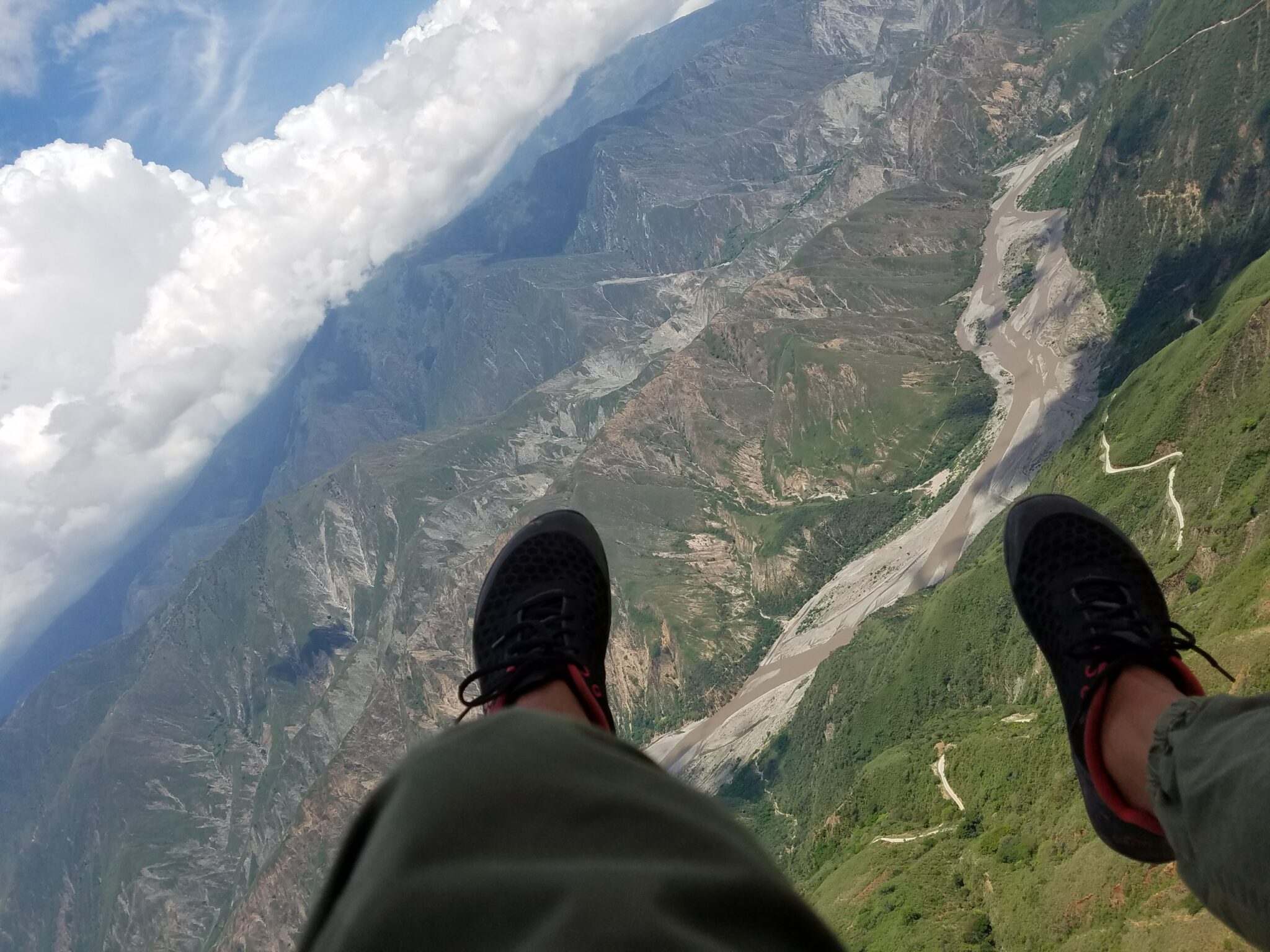 Unboxing Stealth 2:
Materials:
Nylon mesh
V Road Rubber sole
EVA cage upper with thin mesh for breathability
Thin comfort tongue and slightly padded collar.
Breathable fabric lining
Removable molded foam insole.
Although there are now newer, improved models, this was a revolutionary shoe for me when it first came out. This was Vivobarefoot's answer to their earlier models of running shoes which weren't able to accumulate much mileage, as shoes with inherently less (minimalist) material. Before this shoe, I was replacing minimalist shoes every 6 months.
Flexibility Test:
Performance:
This was the first shoe that I could truly train in and didn't need to baby. When I first started training in minimalist shoes, they were all expensive and never lasted for more than a year. This was my first pair to last! I still use these as "beater shoes" for when I need to do yard work and it's a little bit muddy.
As with all of their road soles, they only really have grip in smooth, dry conditions.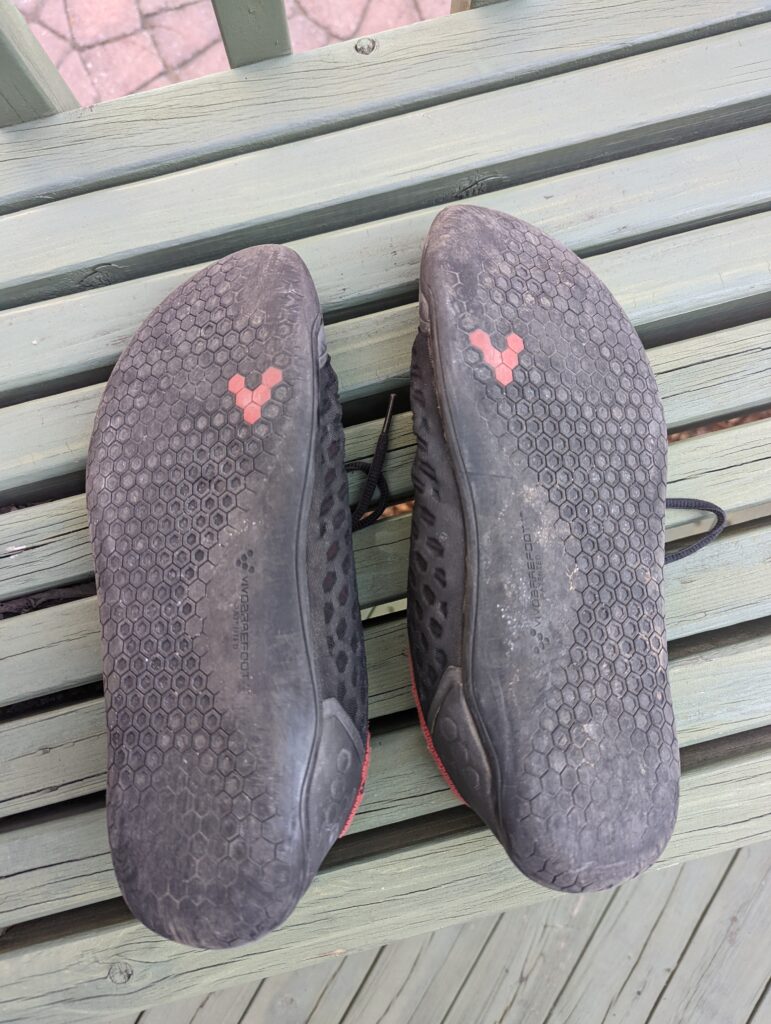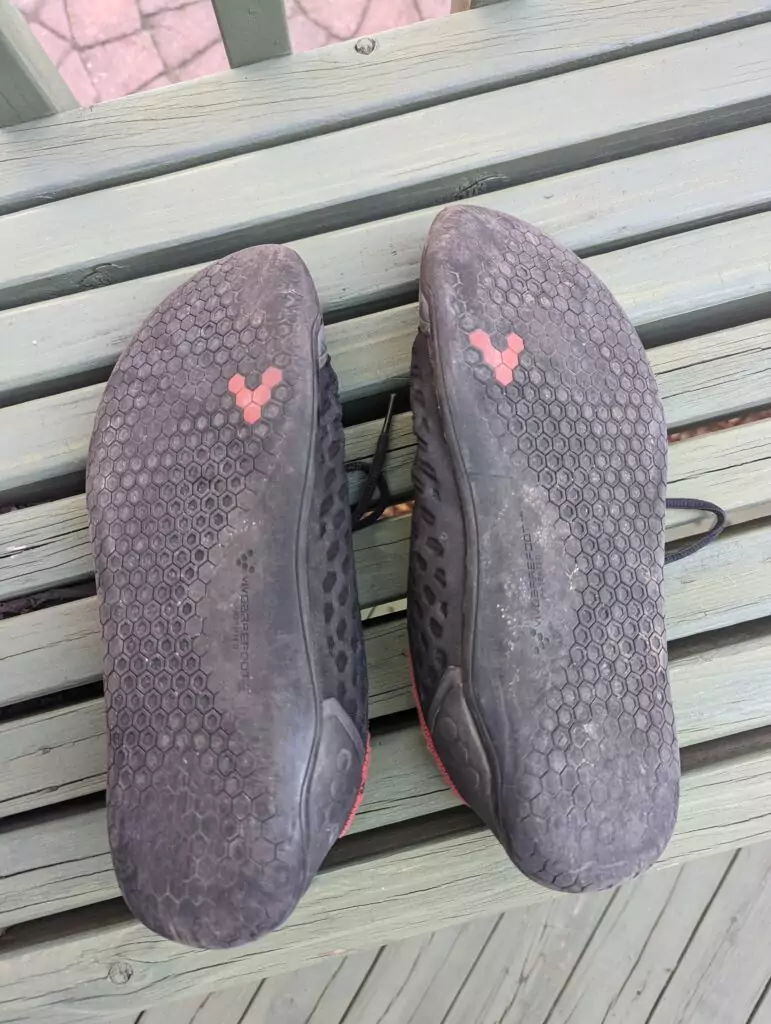 These were the pre-cursor to the Stealth 3 (which I'll also review) and eventually succeeded by the Primus Lite (in my shoe selections).
Check out all models and prices for minimal trainers, vegan paved/road shoes. You can compare prices and specs using our minimal shoes price scanner.
How it feels:
They will always retain a feeling of elasticity as the meshing is reinforced with a hexagonal pattern. This allows the shoe to be flexible in all directions, with added durability. Unfortunately, this comes at the cost of feedback and feels more like a traditional shoe sometimes than a barefoot shoe.
Durability & Protection:
Although these shoes are mostly-retired for me, they were my daily pair for about 1 year. They were my gym shoes, my travel shoe, and my casual all-around shoe.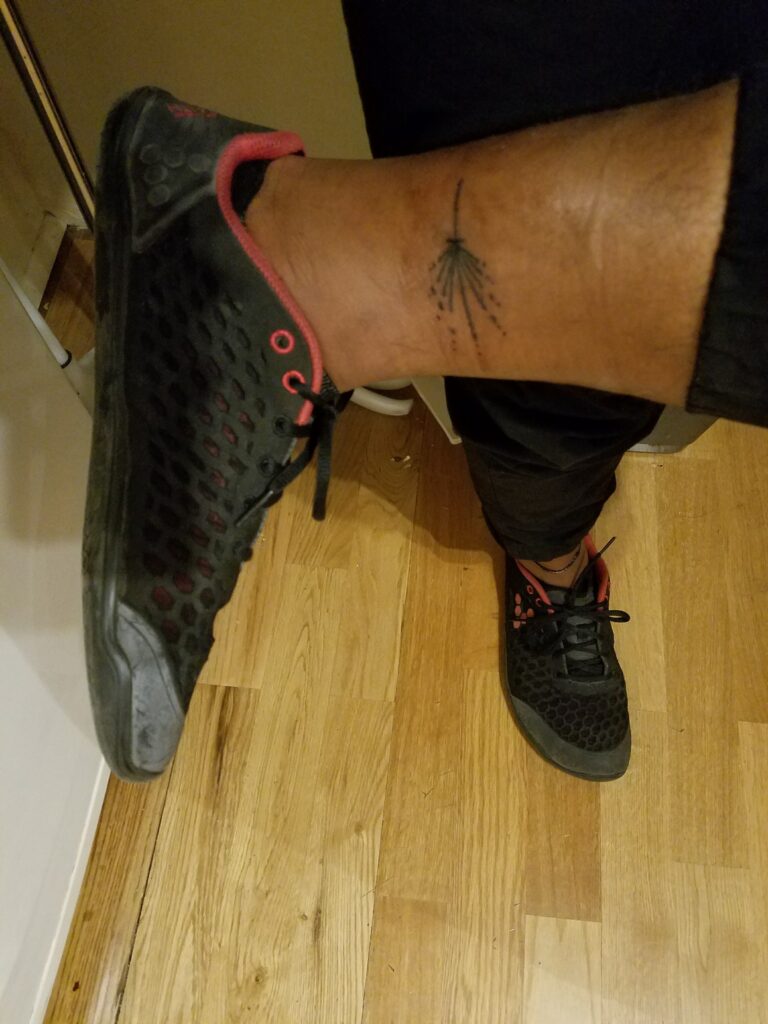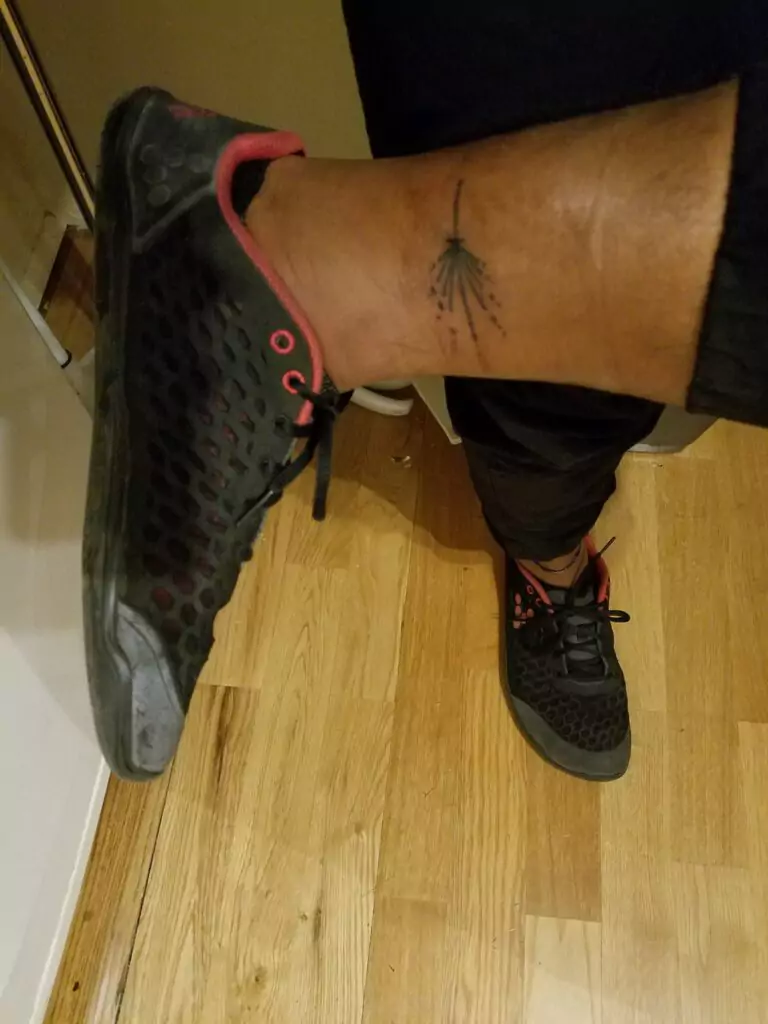 The previously-mentioned hexagonal mesh reinforcing meant that toe creases don't form, which is more of a bonus for me.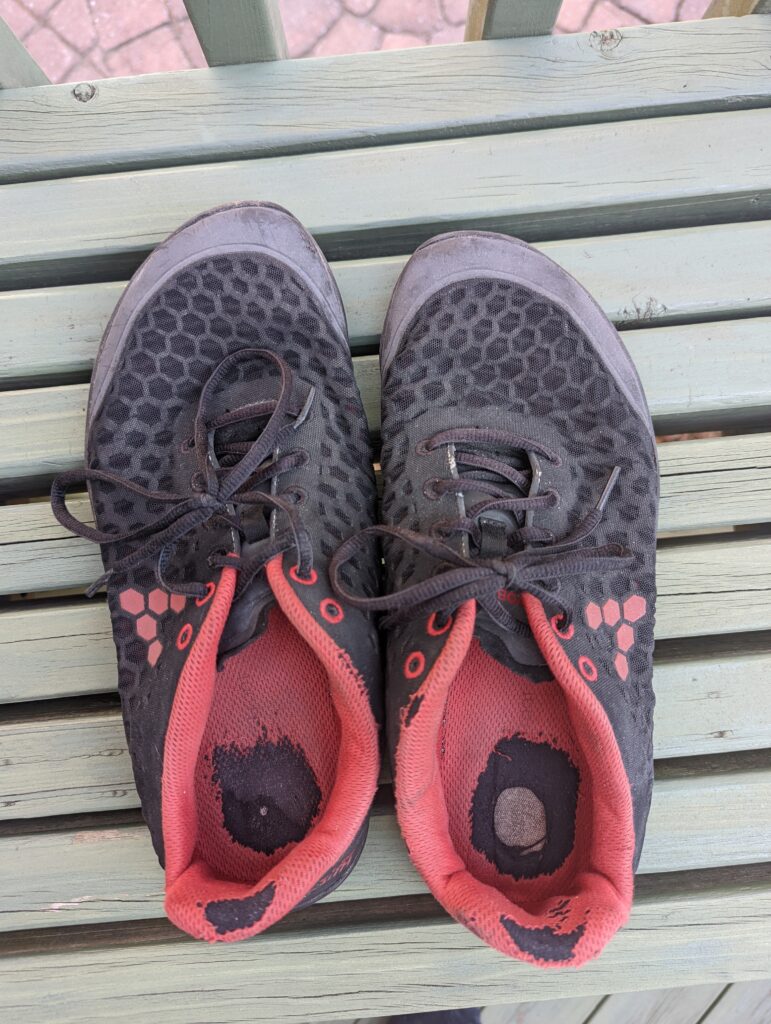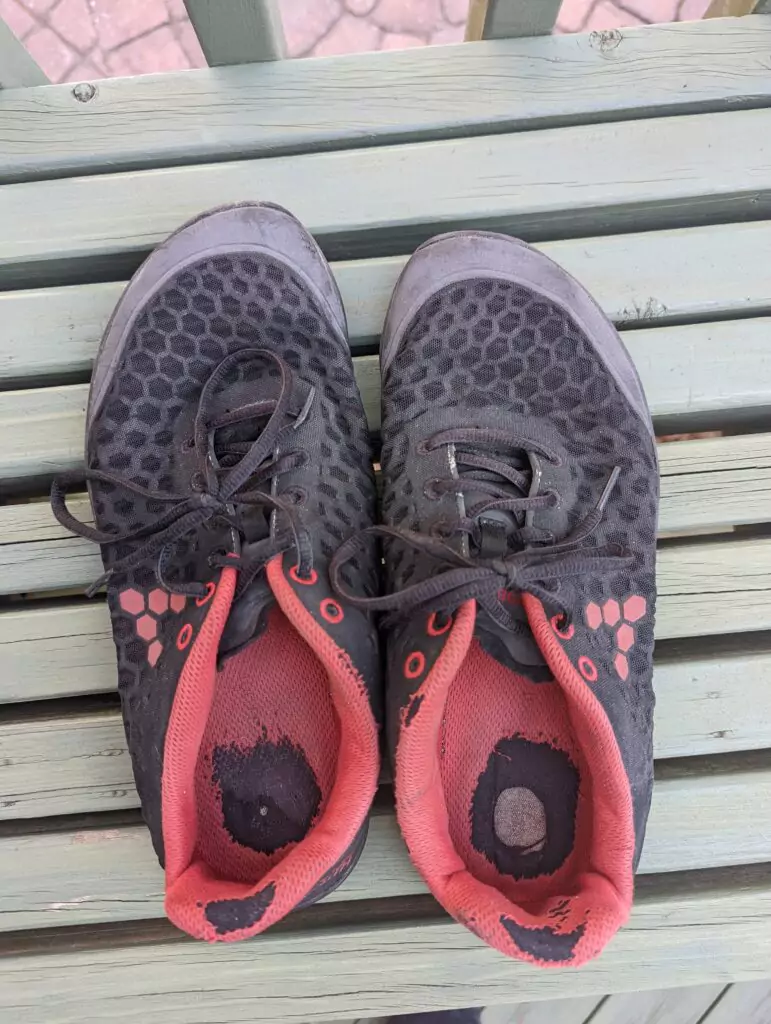 Unfortunately, the inside of the shoe wore out very quickly for me.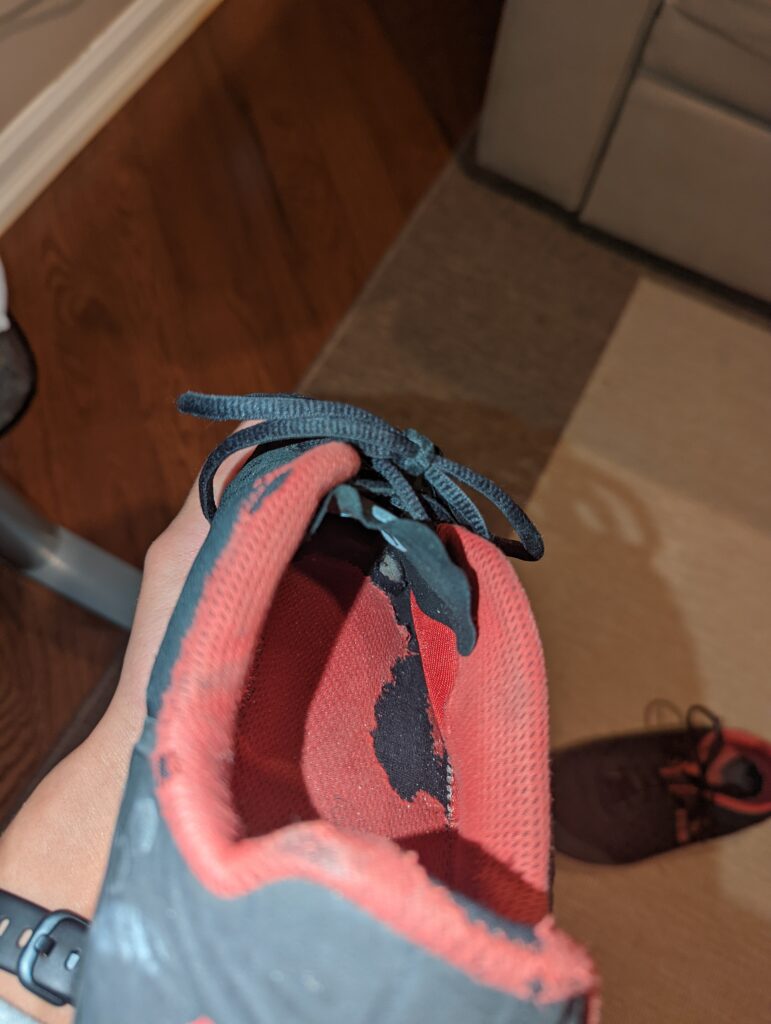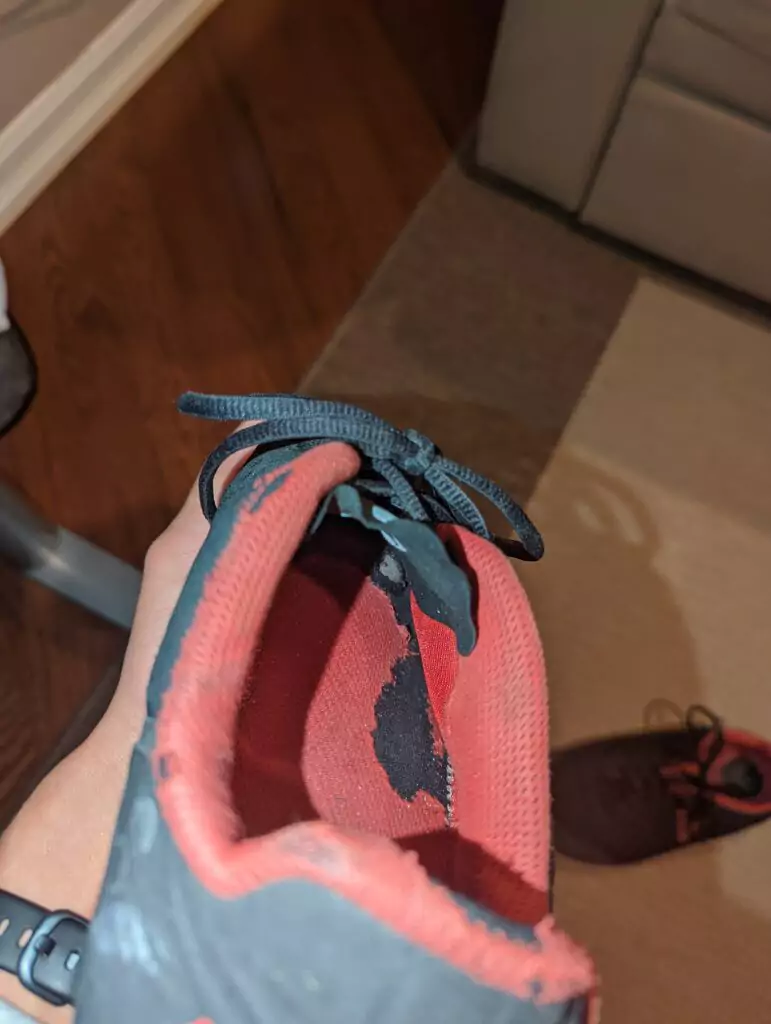 Fit & Sizing:
These are the older generations of Vivo's sizing where I was a 42 (I'm a 41 in newer models despite my toes splaying out more). This was one of the first shoes where I could truly use the wide toe box.
Cleaning & Care:
While it isn't recommended to put these in the washer, I eventually did to give the shoes a second life. I would recommend using an organic or light soap with warm water as it does get the shoes looking shiny and reflective again (until the reflective material gets worn down).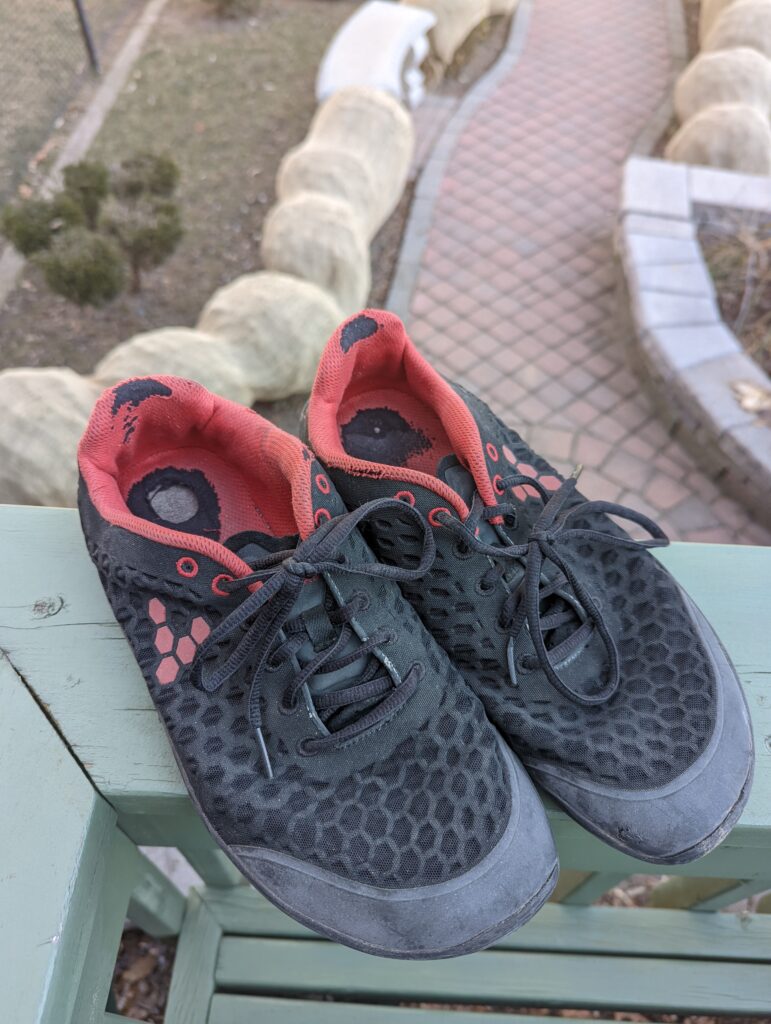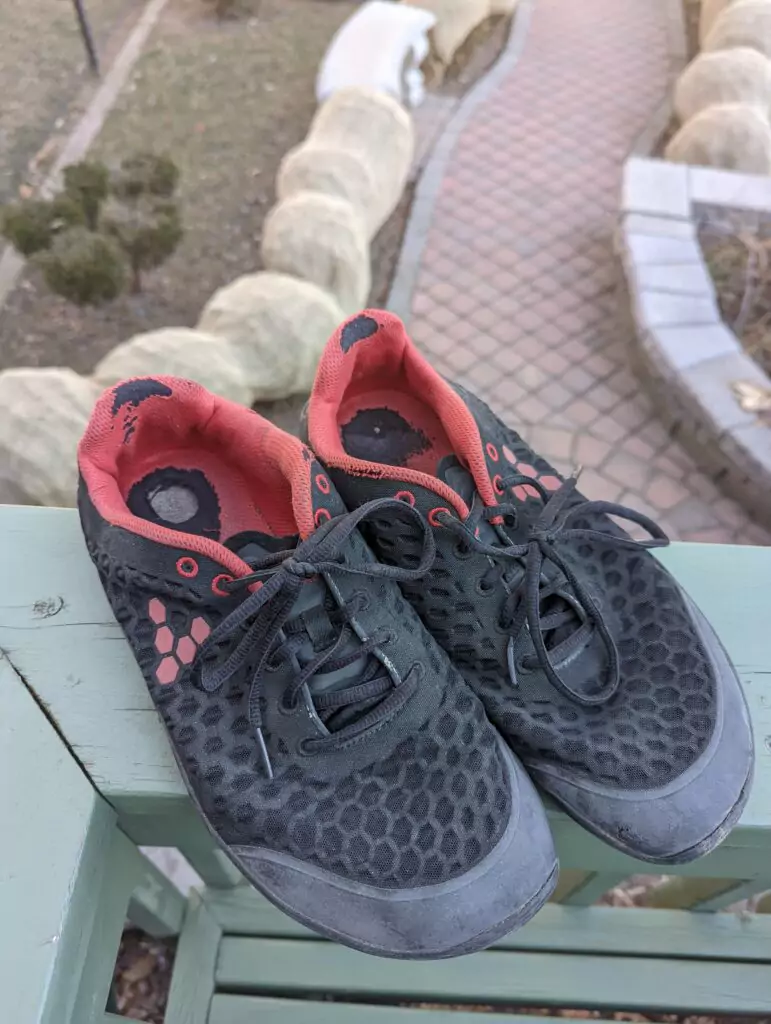 Conclusion
I would still recommend these shoes. If you're looking for your first pair of minimalist shoes, these are a good entry – just don't hike in them!
While they're no longer sold at the Vivobarefoot store, they can still often be found on the Revivo site; a market for restored, previously-owned Vivobarefoot shoes. You'd also be supporting a great initiative to reuse materials and give products a longer life span.
Minimalist AVR Score:
Read more about what this means
| Parameter | Score | Details |
| --- | --- | --- |
| Weight | 80 | at around 200g, it's not exceptionally light but not very heavy, either. |
| Wide toe box | 90 | As per their reputation, Vivobarefoots are wider than most brands |
| Heel to Toe drop | 95 | In a zero-drop shoe, your heel and toes are level, which mimics your natural barefoot position on a flat surface. |
| Stack Height | 90 | 3mm |
| Sole flexibility | 80 | Flexible, but a little stiffer than the average barefoot shoe |
| Foot grip | 60 | Even if you tie the shoes tight, you can still slip out of them without untying them. |
| Support | 70 | The reinforced mesh makes the shoe feel very fluid when pivoting or moving laterally. |
| Cushion | 65 | It feels more like a glove for your foot, than an extension of your foot. |
| Flat sole | 90 | 3 mm, and it comes with insoles which really take away form the barefoot feel (which have been improved in newer versions of the insoles). I don't use the insoles, personally. |
Specs
| | |
| --- | --- |
| Brand | Vivobarefoot |
| Model | Stealth III |
| Product Type | Shoes |
| Activity Type | Daily Use, Gym, Running, Strolling, Training |
| Terrain | Road |
| Eco Friendly | Vegan |
| Design | ,Casual, |
| Materials | |
| Season | Warmer Weather |
| Sole Attributes | Puncture-Proof |
| Water Protection | |
| Weight | |
| Heel Toe Drop | |